Q: Is the Perth suburb of Ashfield a good investment location?

A: This depends on your strategy and time frame you have to make money.
It is a very small suburb and there are very few properties on the market for rent or sale, which is keeping upward pressure on prices. To give you an idea there have only been 13 houses sell this whole year. The median house price is currently at $555,000, which is just above the Perth median house price of $515,000. There is a good quality of housing and tenants in the area. Located in the city of Bayswater, which is fairly pro-development, there are opportunities to subdivide land in the area which will also so the property continue to be renewed. So close to Perth and the Domestic airport, I think Ashfield has good value buying and would make for a good suburb to invest.
Jarrad Mahon, director, Investors Edge

About the Blogger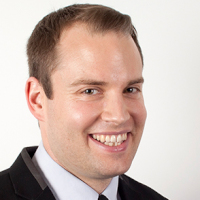 Jarrad is the director of Investors Edge Real Estate.
Jarrad thrives on helping hundreds of investors every year formulate a clear plan to get the best returns from their Perth property. This requires a carefully thought out and innovative approach to understand your situation and help you to make the right move at the right time.
His renowned personalised "Property Success Plan" takes you step by step through how to make thousands of extra dollars and avoid the costly mistakes that Jarrad has learnt the hard way by investing himself all around Australia.
Over the last five years he has used his engineering background to build and refine a unique property management, sales & investing process that is sure to impress while getting you real results.
A sales and marketing expert, Jarrad combines the latest technology and cutting edge sales strategies to sell homes across the whole of Perth metro area.
Top Suburbs
Highest annual price growth - click a suburb below to view full profile data:
latest news