This blog continues our look at profiting from subdivisions by showing you how to get your application approved.

Blogger: Sam Saggers, CEO, Positive Real Estate
My previous blog showed you how you could get started on your subdivision project. Here, we continue our look at the steps you need to take to ensure you profit from your subdivision

Getting your application approved
?    Locate a surveyor in the area who is experienced with subdivision and who can manage your DA (development application) for you. This can really save you both time and stress as they can offer advice about the entire process, including potential costs you will incur.
?    The surveyor will also be the one you will use to prepare the subdivision plan for submission to the council.
Tip: Once approved by the council it's a good idea to notify your neighbours of your intentions. If you've met all of council's requirements they will have little recourse should they not approve of the plans, however it can create good will and avoid any possible aggravation in the future by simply being a good neighbour (whether you will reside in the area or not) and "consulting" with the locals.
3.    Construct two or more homes.
The amount of homes you construct will be dependent on your block's land-size and the council's minimum land-size. Some council's allow for land sizes as small at 300sqm – which would be four properties within a 1200sqm block.
Draw up some plans with an architect and get quotes from several builders for the best value. Don't always go for the cheapest because in many instances you get what you pay for. If you can, fix the price of the contract so you won't risk overcapitalising. Subdivision is a big venture – you don't want to run out of money half way through!
Cost of subdividing
Your individual financial situation - including your particular property investing goals - will impact your choice of selling the property you subdivided for capital gains or renting it out for positive cash flow.
To achieve the best result no matter which option you choose, it's vital to get your budgeting right from the start. Run a feasibility analysis on the subdivision including all projected costs such as stamp duty, council application, developer charges, surveyor services, civil works, utility connection fees, legal fees and any other possible costs.
Should you decide to sell, speak with your accountant about costs you will incur such as tax and duties. If you plan to rent out the additional property, don't forget to include holding costs in your calculations. Should the process drag on, these costs will quickly begin to be a drain on your finances if you've not arranged for a long settlement period.
4.    Draw out the instant equity from the properties!
As population grows, the housing density increases and smaller properties sizes become the norm. While subdivision is a risky strategy and high-effort, if you use this strategy correctly you'll be able to squeeze as much profit as you can from a single purchase.
About the Blogger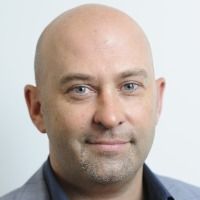 Sam Saggers is the CEO of Positive Real Estate, one of Australia's leading property investment and educational companies and highly sought-after buyers agencies. As a licensed real estate agent in every state of Australia, Sam's passion is assisting people to invest successfully in the Australian property market. He has personally brokered over 1,600 property deals in his fifteen-year career and has helped to educate more than 5,000 people in real estate principles through Positive Real Estate. Sam is the co-author of Think and Grow Rich In Property by Stuart Zadel and How to be in Debt for Millions and Be Happy About itand is currently in the process of writing another book on investing in property in Australia. Sam Saggers is also a keynote speaker on real estate and has recently founded the Property Wholesales Co-operative.
Top Suburbs
Highest annual price growth - click a suburb below to view full profile data:
latest news