Are property developers really offering to pay for your deposit or is it all a gimmick?
Blogger: Otto Dargan, director, homeloanexperts.com.au 
You may be one of thousands of Australians planning to build your first home and, if so, you'll know that there are literally hundreds of options to choose from.
Have you seen how many property developers advertise anywhere between $5,000 and $20,000 cash backs? Well, what you probably didn't know is that it's a sophisticated marketing ploy that often doesn't save you any money at all.
What are builder cash backs?
Developers often offer cash-backs on house-and-land packages and are conditional on buyers choosing a partnered builder.
Property developers usually do this during times of weakness in the housing market. This was very widespread at the height of the global financial crisis (GFC) but cash backs have continued to this day, with some developers offering up to $20,000 or even new cars and holidays to potential buyers.
Others will sometimes offer free add-ons to the build or offer  to cover the costs of stamp duty, lenders mortgage insurance (LMI) and even pay for your loan repayments for a set period.
Sounds pretty good doesn't it?
What's the catch?
The old adage, 'If it sounds too good to be true, it probably is', definitely applies when it comes to builder cash backs!
Think about it – if property developers are struggling for business, how can they afford to give away luxurious holidays and cars?
They can be a sneaky lot and you can bet that they'll be trying to recoup their costs somewhere. If it's not in the initial price then it may rear its ugly head when building commences. Typically this is by overcharging for variations to the building contract.
Always choose the specifications, fittings and fixtures before you sign the contract! Also choose a fixed price contact rather than a cost plus contract.
Cash backs are not your deposit!
Don't get drawn by these "freebies" because they're usually not all they're cracked up to be.
For example, a developer may have an asking price of $600,000 for a house-and-land package, and they may offer a $30,000 cash back.
The bank will deduct the $30,000 from their estimates which means the property is valued at $570,000.
If you're borrowing 90 per cent of the property value ($513,000), you'll be required to come up with a deposit of $57,000 plus any other costs such as stamp duty.
The bottom line? The property was overvalued in the first place and the cash back will not cover the costs of your deposit.
Can I keep the cash back a secret?
If the bank doesn't know about your cash back, then they can't deduct it from the value of the property, right?
No. There are laws that require developers or builders to declare what incentives their customers receive as part of a deal, so you can't get away with that.
The bank can find out by looking at the contract of sale, the settlement proceeds or the bank valuer may notice it. If you try and hide it then you are committing fraud and you are likely to get caught.
Your best option? Do your own research into the location, the reputation of the developer and the value of the property rather than falling to pray to incentive schemes. Buying good quality properties in good locations will always be a winner.
About the Blogger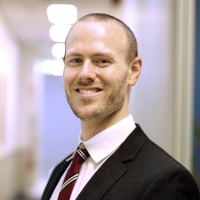 Otto Dargan is a two-time winner of St George Bank's 'Australia's Brightest Broker' competition and the managing director of specialist mortgage broker homeloanexperts.com.au. 
Top Suburbs
Highest annual price growth - click a suburb below to view full profile data:
latest news