If you look at the habits of the richest people in the world, you can identify some trends which you can implement to build your own wealth.

Blogger: Sam Saggers, CEO, Positive Real Estate
Habits are the frame upon which we build our lives. Good habits serve our long-term interests (such as exercising every week) whereas bad habits typically benefit us temporarily and serve our immediate interests – KFC, anyone?
So when you learn the habits of the richest people in the world, it's probably a very good idea to sit up and pay attention!
Take a look at the following graphs. Notice the disparity between those who are wealthy and those who are not.  Where do your habits lie on these graphs? Is there something you could improve upon? If so, what is stopping you from changing your habits?
Educational Habits


Lifestyle Habits


Educational Habits
?    Do you make a To Do list? More importantly, do you follow it - checking it off as you go? Nothing beats the feeling of accomplishment like a fully finished To Do list! This habit obviously works because 81% of the wealthy keep one!
?    Reading is one of my favourite things to do. You'll find that 88% of wealthy people read at least 30 minutes - sometimes more - for educational or career focused reasons. Fill your library with titles such as Rich Dad, Poor Dad by Robert Kiyosaki, The Magic of Thinking Big by David J. Schwartz and some of our own Sam Saggers' books such as Property Success in 7 Lessons and you'll never lack a source of both information and inspiration!
?    Any smart businessperson will tell you that networking is one of the best ways to grow your business. This then, is why 79% of wealthy people spend five or more hours each month connecting with and growing their network of contacts. As we strive to offer our clients every opportunity at success, our mentoring groups schedule social activities twice a month, giving participants the opportunity to connect with like-minded people.
?    Workday traffic can be a drag but 63% of wealthy people make good use of their travel time by listening to audiobooks during their commute. Find an inspirational audiobook or podcast and you may even find yourself wishing you lived further from work!
?    Why do 80% of wealthy people choose to focus on a SINGLE goal rather than MANY goals? The more time and attention you can spend towards something, the better your chances of success. Spread your time and attention too thin and you're asking for trouble.
About the Blogger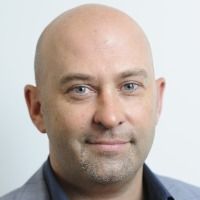 Sam Saggers is the CEO of Positive Real Estate, one of Australia's leading property investment and educational companies and highly sought-after buyers agencies. As a licensed real estate agent in every state of Australia, Sam's passion is assisting people to invest successfully in the Australian property market. He has personally brokered over 1,600 property deals in his fifteen-year career and has helped to educate more than 5,000 people in real estate principles through Positive Real Estate. Sam is the co-author of Think and Grow Rich In Property by Stuart Zadel and How to be in Debt for Millions and Be Happy About itand is currently in the process of writing another book on investing in property in Australia. Sam Saggers is also a keynote speaker on real estate and has recently founded the Property Wholesales Co-operative.
Top Suburbs
Highest annual price growth - click a suburb below to view full profile data:
latest news