If your home or investment property kitchen is looking a bit worse for wear, you may be dreading the cost to replace it. I would be too – kitchens can cost an arm and a leg.

Blogger: Jane Eyles-Bennett, Hotspace Consultants
Renovating your existing kitchen can range from a tiny trick-up to a full-on replacement. And the costs are just as varied – anywhere from just a few hundred dollars to tens of thousands.
If you're looking for a temporary fix solution or even something that will get you through the next few years, here are some ideas for renewing and refreshing your kitchen to bring it back to life.
There are some fabulous re-surfacing products out there. You can paint doors, bench-tops and even tiles.
If your cupboards and drawers are made out of timber, they could be easily updated with paint. DIY products are very effective, but a professional finish will really give it the edge.
Consider the style and orientation of the handles. If you want to change the location of them (for instance, flip them from vertical to horizontal for a more contemporary effect) then make sure you fill in the holes from the existing handles and prepare the surface properly before repainting.
Painting over laminate doors/drawer fronts etc. is also possible but I don't really like recommending this solution as the surface can easily scratch and dent if not prepared properly. Whatever you do, remember that the key is in the preparation of the surfaces.
Vinyl wrap doors cannot be re-coated, so in this case you would be better to replace the doors entirely.
Replacing doors is reasonably easy as long as the existing door sizes are standard metric dimensions. If your doors are odd sizes then your costs can increase significantly. Suppliers such as Bunnings, Masters, Ikea etc. (as well as many others around Australia) stock all sorts of pre-made door and drawer panels, kick strips and end panels.
Talking of kick strips (the long piece that runs along the bottom of the cupboards); a good way to modernise a kitchen that has a black kick-strip – seemingly the 'done thing' in the 80's and 90's – is to replace it with whatever the doors and drawer fronts will be made of.
Replacing the bench-top is a brilliant way to improve the look of a kitchen. They can be quite expensive however. Expect to pay upwards of $1500-$1800 for a standard laminate kitchen bench (once it is made to size and then installed). A straight kitchen bench is much cheaper to buy; around $150-$200 normally for an 1800mm x 600mm piece.
I do love a timber bench-top but these will date in a few years (as most things 'trendy' will do). If renovating your own home, this could be the way to go but for most investment properties you'll probably be better with a laminate or stone top.
Stone is a fabulous product, but it's not for every kitchen. If you think it's the right thing for your property (hint: if your property is valued over the $500k-$550k mark) then do shop around as prices vary a lot. A client of mine got quotes from three different stone bench-top companies recently; two came in at $6000+gst and the one they went with (the company I recommended they contact) came in at $3300+gst.
Appliances are another excellent – if expensive - way to update your kitchen. Shop around for great pricing and ask for a discount every time. Make sure there is a decent guarantee attached to the product you select too.
Splash-backs; I love splash-backs for adding 'punch' to a kitchen. Give your kitchen something unique with a neutral but nicely textured splash-back. Here is the place you can add something pretty cool if you want to. Tip: avoid colours such as red, green and blue. I often go with white/off whites or dark charcoals.
If the property you're renovating is your own home and you're planning to live in it for a few years to come, then do what you like in the kitchen. However, if you may sell or rent the property out in a year or two, it's best to keep the colours reasonably neutral – but not boring!
About the Blogger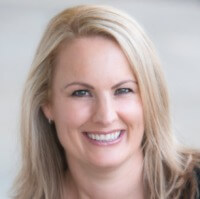 Jane Eyles-Bennett is an interior designer specialising in renovating property for profit. With over 500 happy clients to her name and millions of dollars in extra profits generated for them during her career, her business Hotspace Consultants is who smart property investors turn to for guidance when embarking on a renovation.
Top Suburbs
Highest annual price growth - click a suburb below to view full profile data:
latest news