New property versus old property is one of the biggest debates that has plagued the residential investor across Australia. It doesn't matter whether you're a first home buyer, investor, upgrader, downsizer, or any other classification today's buyers fall into; every buyer is surrounded by influencers who have an opinion on the market and what they should or shouldn't buy.

Blogger: Lachlan Walker, Place Advisory

Both old and new property has positive and negative factors and undoubtedly each and every Queenslander and Post War home has its target market which it appeals to directly (even if that appeal is at times, purely based on price).
However, when looking at property in terms of an investment vehicle, it really is out with the old and in with the new! Property investment, like investing in shares should be a decision devoid of any emotion, driven by facts, and the prospect of the greatest potential growth or return over time. Unfortunately in most cases, due to the tangibility of property, our touch and feel senses at times negatively influences what would be a positive investment decision.  While purchasing a new property may not generate the same feelings of nostalgia and personal satisfaction that would come with acquiring an older dwelling, there are a multitude of benefits which will more than make up for it:
NEW benefits for tenants
What an owner likes in an investment property may be completely different to what the renter sees as the property's benefits. At the end of the day, the aim is to appeal to the potential tenant, and therefore new real estate today is designed, fitted out and finished with the end user in mind. The past 10 years has seen a significant shift in information and as a result established and experienced developers generally provide options in areas where rental returns are high and vacancy is low; areas where today's rental generation want to live! What the buyer may categorise as noise, the renter may see as night life, community or activity. While the buyer may view a main road as busy, the renter may recognise a bus route to the CBD, or walking distance to the shopping centre. As an investor the question that should always be asked isn't about what appeals to you, but "what does my renter want?"
NEW design
It is true that new properties today are generally smaller than those created 10 years ago, and they may not have their older cousins' renovation potential, or be in the most established precincts. However, they are better and more efficiently designed, with significantly better energy efficiency and higher quality new fixtures and fittings. Most importantly, new properties do not require maintenance. There is no denying that you will pay more for a new property. For example, in the Brisbane apartment market, new settled sales have averaged a 25% higher median sale price compared to the existing market. The upside of this however, is that premium rents are also achieved. Feedback from property managers suggests that a new property is likely to achieve a 20% premium for rent for an older property in the same area. People like the new appliances, new carpets and new kitchens that comes with a new property- and are willing to pay more for it!
At the end of the day, while there is some amazing old property on the market, new property promises new tenant benefits, design and growth which older houses cannot match as an investment vehicle. In the case of property investment, the childhood saying 'out with the old and in with the new' should always be applied.
About the Blogger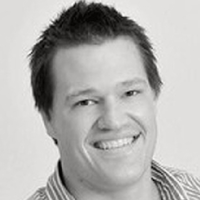 Lachlan Walker is head of the Place Advisory division at Place Projects, Brisbane's premiere project marketing company. Lachlan is recognised as one of Queensland's preeminent residential property market experts, specialising in South East Queensland residential property.
His role is to provide product specific advice to clients by gathering and applying internal and external market intelligence which is translated into meaningful market reports. He is widely published and is continually called upon to provide commentary on the residential market by various media and property journalists nationally.
Lachlan has extensive experience in property market research and has provided professional consultancy and advisory services to leading property clients including the likes of Leighton Properties, Lend Lease, Watpac, FKP, Brisbane Housing Company and Consolidated Properties.
Visit www.placeprojects.com.au for more information.
Top Suburbs
Highest annual price growth - click a suburb below to view full profile data:
latest news