The National Rental Affordability Scheme (NRAS) has copped some criticism from market commentators, but some investors have effectively used the scheme to build their portfolio and profit from property.

Blogger: Lachlan Walker, Place Advisory
The National Rent Affordability Scheme (NRAS) is a Federal and State Government backed rent subsidy program for low/middle income earners, designed to stimulate investment in rental property. A scheme that commenced in 2008, NRAS is a long term commitment by the Australian government to invest in affordable rental housing. The program offers financial incentives, encouraging people to build and rent dwellings for low and moderate income households, at a rate that is at least 20% below the market value.
NRAS properties are like any other residential property. They are designed the same, built the same and have all the same finishes and fittings except that they have a financial addition for the investor. NRAS supports investors and creates greater net returns, however the true benefit is in the form of a tax free Government cash injection; namely a total of $10,350 in tax free incentives paid annually for ten years, to the investor of an NRAS dwelling. At the end of the NRAS 10 year period, properties revert to full control of the investor, who has no ongoing obligations to the Australian Government. Importantly, at any time during the ten year period, the NRAS incentive can be removed from the property, and the property can be sold with or without the incentive attached at any point.
Emma Shipley is a property investor from Sydney who has purchased two NRAS properties. Place Advisory interviewed Emma about her NRAS experience and uncovered her personal NRAS success story.
Q: How did you find out about NRAS and what motivated you to purchase?
Emma: I actually purchased my NRAS by falling into it! I wanted to invest in Brisbane CBD no more than 5km from the city, and in an area that hadn't recently flooded, and I wanted a new (or fairly new) property for depreciation purposes. Living interstate I did the usual research, which also includes running the numbers and finding out the net returns. I had a short list of properties and arranged to meet up with local agents over the weekend to show me the properties. I came up to Brisbane with the view that I would buy something that weekend. I purchased through Place Projects that weekend an NRAS 1 bed in Century apartments. When I first looked around the agent, told me the apartment I was looking at could get an NRAS allocation. At first I was alarmed as I had the perception that NRAS meant the apartments were cheap and I would have trouble with tenants. I didn't want NRAS and I also didn't want to invest in a block that had NRAS tenants as I thought it would devalue the unit. That said, I thought the unit was well laid out and finishing was to a high standard. I also like the location, as it was close to the hospital and the city – so it would attract tenants easily and it would retain its resale value. I did leave Brisbane that weekend, with the intention to go for another property, however I was drawn to Century, as the returns worked (pre NRAS) and the location was the best I had seen. I came back to Sydney and ran the numbers assuming it was an NRAS investment; they were even better. I then did more research into NRAS and realised that there was an earning limit for NRAS tenants- they can't earn over a certain amount- but there was a floor. I also realised that being close to the hospital would mean I could predict I would be renting the property out to someone who worked there.
Q: How would you describe your overall experience with NRAS properties?
Emma: NRAS is cashlfow positive AFTER tax, so you have to adjust your withholding tax rate through the ATO otherwise you will be out of pocket until the end of the year. I find it a hands- off investment, but that said most new properties are easier than older properties. I also find that buying NRAS close to the CBD means there is a waiting list for tenants so those currently renting do look after the property as they are getting reduced rents and there are plenty of other people to take that up if there were any issues.
Q: Have you had any issues with your NRAS properties?
Emma: The issues I have encountered are this:
1. I'm still waiting State government rebate ($2.5k) paid earlier last year. There is no date anyone can give me to when it will be paid which is frustrating; as an investor as I do rely on the income
2.  I got a valuation done when I was purchasing a further NRAS property (Coopers Plains) the valuation was a long way below the purchase price. I walked away. As an investor I need the bank valuation to stack up – this goes to show some developers are over inflating the price of the NRAS properties, which is giving the investment type bad press
3. There is only 1 mortgage insurer that will provide LMI for NRAS properties so gearing up can be an issue, and as an investor I want to maximise my deductions and keep cash to pay off my own home
Q: What advice would you give to anybody considering investing in an NRAS property?
Emma: Do your own research. Never buy a NRAS property unless you would also buy in the area if it didn't have an NRAS allocation. Stick to CBD locations and don't overpay. Before committing to the purchase research what other properties in the area sold for and ensure you are paying market price not over inflated prices just because it's NRAS. The tax incentives are fixed so the more you pay, the more you lose.
Q: Would you invest in NRAS again?
Emma: I have, I now own 2, plus I have invested in an off the plan NRAS which should be ready by early next year. I do recommend NRAS to colleagues and friends, but to me it has to stack up as a good investment even without NRAS. Just that NRAS makes me even more money!!!!
As Emma mentions, it is vital to remember that like any other investment asset, NRAS properties should be analysed on their own fundamental first and foremost. NRAS should not be used to make a bad property look good. Rather, it should be considered as an addition; to make a good investment look better.
About the Blogger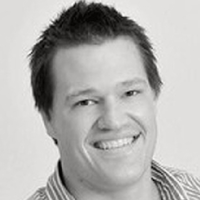 Lachlan Walker is head of the Place Advisory division at Place Projects, Brisbane's premiere project marketing company. Lachlan is recognised as one of Queensland's preeminent residential property market experts, specialising in South East Queensland residential property.
His role is to provide product specific advice to clients by gathering and applying internal and external market intelligence which is translated into meaningful market reports. He is widely published and is continually called upon to provide commentary on the residential market by various media and property journalists nationally.
Lachlan has extensive experience in property market research and has provided professional consultancy and advisory services to leading property clients including the likes of Leighton Properties, Lend Lease, Watpac, FKP, Brisbane Housing Company and Consolidated Properties.
Visit www.placeprojects.com.au for more information.
Top Suburbs
Highest annual price growth - click a suburb below to view full profile data: