Most property investors need advice and assistance to make the most of their portfolios, but how can you spot a spruiker? How can investors protect themselves against unethical operators?
Blogger: Andrew Crossley, Australian Property Advisory Group

There is no Yellow Pages listing for Property Investment Advisors with professional accreditation, and no recognised standard.
Websites offering 'advice' services have no identifiable reference to business or professional standards.
The media supports the popular misconception that the number of properties in your portfolio is the measure of a good educator, consultant or advisor, based on the premise if they have done it so can I. This offers no tailoring to a client's current circumstances, their risk profile and appetite, or their targeted outcome(s).
Add to this that property is an unregulated investment asset class. As a result, there are no standards for the style of claims that can be made. Many claims come from the puffery and emotional manipulation of the real estate home ownership market, some from the multi-thousand 'secrets of investing' seminars, and a few from the Advice Professionals acting in the client's best interests.'
For you to understand the current state of the property market in Australia, in every state and territory, you need to not only understand what a property spruiker is, as outlined earlier, but also what a spruiker does.
Two-tier marketing is an example of spruikers at their best. This reportedly occurred widely in Queensland. People from 'out of state' were drawn into paying more than the locals, and the difference in price was shared among the employees of the spruiker, and other unscrupulous individuals assisting with the transaction.
A more recent phenomenon is that organisations are presenting seminars promoting themselves as being 'ethical' and 'educators'. Often these educators have properties they promote to their over trusting audience. It is often a front for undisclosed property interests, and the use of certain sales tactics to convert leads to sales.
Most property spruikers and property marketing companies use a property investment analysis tool. Whilst using a modelling tool is perfectly acceptable (and there is one tool most use, that I feel has value), it can, however, just as easily be used as a weapon. This tool can be used for bad just as much as it can be used for good. The unscrupulous users of this tool will intentionally mismanage expectations, mislead unsuspecting investors, and misrepresent data, thus manipulating it to get a sale. Many fields on this tool can be adjusted, but here are some examples of adjustments that are potentially quite inaccurate and misleading.
1. Entering a rental figure that may be inflated to make it look more appealing.
2. Lowering maintenance costs, insurance, rates, etc.
3. Only entering 80% of the loan-to-value ratio rather than 100%, if the investor is using another property as security, thus borrowing 100% of the debt.
4. Entering a very low vacancy rate, rather than being more conservative and cautious.
5. Stating that property has doubled in value every ten years, then using this as a predictor for the future, and entering a non-conservative capital growth figure.
The problem with the property industry, at the moment, is that there is no barrier of entry adequate enough, such as suitability to practice, qualifications of an educational nature, or minimum training. Any unethical business can sell property. There really needs to be an educational barrier of entry, and a regulator to regulate property practices. This would (I hope) eliminate unscrupulous property spruikers. It would professionalise the industry and standards, and offer better protection for consumers. Australian Securities and Exchange Commission ASIC currently do not have the authority to regulate real property. As I have already mentioned, property is not currently considered a financial product for the purposes of regulation. (Whilst property is of course a financial product, it is not considered a product under the umbrella of the financial planning industry and existing regulation in this industry).
One firm, in 2013, made a public statement that 'it is their business how much they make, and no one else's'. In my opinion, this is completely unethical and exemplifies the mentality of many of these marketing companies whom take advantage of the general public.
Some of these spruikers and property marketing companies hire truly unethical salespeople. It is unbelievable what they get away with. Seeing such unregulated and unscrupulous behaviour was a catalyst to the writing of this book. It gives me enormous satisfaction to help others avoid these spruikers and others, who can scurrilously deal with investors without having any minimum knowledge or qualification requirements. An investment in property, you'll agree, is a big commitment, and some of these hoodlums have no respect for that!
Around 30% of Australians live in rental property. The Government, in many people's views, needs landlords to assist with housing the increasing population of Australia. The Government cannot afford to purchase thousands of investment properties themselves. Let's face it, they find it difficult enough to run the country. They, typically, take a short-term view on things, never making many real differences that last for generations to come. What matters to Governments more, on a global scale, is staying in office.
The above is an extract from Andrew Crossley's new book Property Investing Made Simple. Read part 1 of the post: Property advisers can help where financial planners cannot
About the Blogger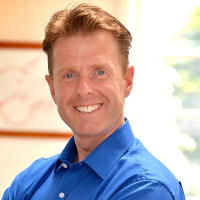 Andrew Crossley is a property investment advisor and property advocate and the founder of Australian Property Advisory Group, specialising in representing the buyer not the seller. He is also the author of the #1 International Amazon Best Seller 'Property Investing Made Simple' comprising of the 7 key tips to reducing property investment risk and create real wealth. (Busybird Publishing, $24.95). For more information visit www.australianpropertyadvisorygroup.com.au. 
Top Suburbs
Highest annual price growth - click a suburb below to view full profile data:
latest news