When you're investigating property investment opportunities it's important to understand an area's demographics so you can determine who your prospective tenants will be and what will appeal to them.

Blogger: Sam Saggers, CEO, Positive Real Estate
If you've been investing in real estate for any length of time, you'll have heard about the market driver known as "demographics". Demographics, in relation to property, are the type of people living in a specific area. This includes their marital status, age, family status, and income potential.
Any student of human nature will learn that people behave in patterns. These patterns can be identified and studied to predict how these same individuals will behave – the choices they will make in terms of where they want to live, send their kids to school, and how close they want to be to work.
As property investors, we use this information to determine who our prospective tenants will be, what will appeal to them, and what we can expect from them as tenants.
The Data
Alycia Simons with Realestate.com.au recently reported the results of a survey that revealed some interesting facts about folks wanting to live in the CBD.
Says Ms. Simons, "The CBD is definitely more appealing to men, with 57% indicating that the CBD would be the ideal place for them to live, compared to only 38% of women."
In terms of relationships and familial lines, "53% of unmarried people and 57% of people who don't have children said that they would choose to buy a property in the city if the opportunity arose."
The data appears to show, per Ms. Simons, "the decision to buy a property either in the CBD or in the suburbs is based on the lifestyle and stage of the person or family."
Breaking it down
Demographic data gives property investors a window into the mindset of prospective tenants - a vital factor when choosing where to invest as well as what kind of property to buy.
What about people whom choose to live in the suburbs? If you've found a market that you can afford to purchase in, and it just so happens to be a suburb, then you'll want to know what the suburbians are thinking.
Tom Mitchell, a homeowner quoted in Ms. Simons' article, chose to buy in Melbourne's eastern suburbs instead of the CBD itself. He explains the reasons for his decision.
"Looking at property a bit further out from the city meant that I could get more value for money, in an area that I can see myself living in for a long time," said Mr. Mitchell. "While proximity to restaurants, cafes and entertainment is important, I didn't want to live in a built-up, high density area."
According to Ms. Simons, "The realestate.com.au survey tells us that 80 per cent of people look at the distance to work when searching for a property to live in and that 58 per cent of those who are currently renting say they would not purchase property in the CBD.
Remember, demographic information is only a part of your research when investigating property-investing opportunities. You'll want to make sure the other market drivers are poised for growth as well.
When you match the investment property with the demographic, your property will appeal to a wider pool of tenants, which can help reduce or limit vacancy periods - helping your portfolio to grow!
About the Blogger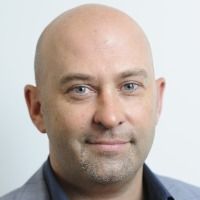 Sam Saggers is the CEO of Positive Real Estate, one of Australia's leading property investment and educational companies and highly sought-after buyers agencies. As a licensed real estate agent in every state of Australia, Sam's passion is assisting people to invest successfully in the Australian property market. He has personally brokered over 1,600 property deals in his fifteen-year career and has helped to educate more than 5,000 people in real estate principles through Positive Real Estate. Sam is the co-author of Think and Grow Rich In Property by Stuart Zadel and How to be in Debt for Millions and Be Happy About itand is currently in the process of writing another book on investing in property in Australia. Sam Saggers is also a keynote speaker on real estate and has recently founded the Property Wholesales Co-operative.
Top Suburbs
Highest annual price growth - click a suburb below to view full profile data: