Your first investment property purchase can make or break your porfolio, so it's crucial that you get your first few moves right.

Blogger: Jarrad Mahon, Investors Edge Real Estate

As a successful investor myself, I have learned the hard way and made a lot of mistakes along the way. When I first started, I tried to do it all myself and it cost me a lot of time, energy and money.
Now, I am in a position to help others benefit from not only my mistakes, but years of professional experience.
Here are some crucial tips for getting off to a great start as a property investor.
Treat Investing Like a Business
The only way to be successful in the business of investing is to realise that it is a business and treat it accordingly. From this day forward, see yourself as the CEO of your own, albeit small, property investment firm. It is now your job to recruit and then provide direction to your team of professionals who are going to help you build your firm from the ground up.
You don't have a plan yet? Keep reading.
Set Firm Goals
Your investment goals are going to be the framework for the map that takes you from where you are now to where you want to be in the future. Formulate clear financial goals such as how much money you want to be worth by the time you turn a certain age. Continue to reset long range goals as soon as you meet the last one. Try to make your first goal inspiring yet achievable.
After you have set your financial goals, make sure that property investing is the appropriate vehicle by taking a closer look at what it can do for you and the different types of strategies that may fit with your skill set. Then, you and your experts will figure out what types of properties fit that strategy and how to make it a success. You will also need to take into consideration such factors as your present resources and how much cash flow you will need.
Beware that every penny you take out of your business for other purposes now is money that you can't reinvest in your future. We advocate focusing on capital growth and creating value first and then paying down debt to produce a passive income to replace your work income later.
Put Your Team Together
Remember that you will provide the direction, but you are going to always get the help you need to build your portfolio according to your goals. This will require professionals that you can trust. Depending on your chosen strategy, you will need a finance broker, real estate agent, a property management firm, builder, surveyor, tradespeople, accountant and financial planner.
These are the people who are going to make your dream happen for you. Choose them wisely and ensure that they have a depth of experience investing in property themselves.
What You Need to Know About Investing
It is important to remember that even with a team of professionals helping you reach your goals, the decisions will ultimately be your responsibility because it is you who has to live with the results and consequences of those decisions. This means you will have to learn about your real estate market and the basics of investing.
Sounds easy, doesn't it?... Just focus on taking your first steps and keep revisiting your plan.
About the Blogger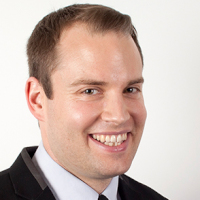 Jarrad is the director of Investors Edge Real Estate.
Jarrad thrives on helping hundreds of investors every year formulate a clear plan to get the best returns from their Perth property. This requires a carefully thought out and innovative approach to understand your situation and help you to make the right move at the right time.
His renowned personalised "Property Success Plan" takes you step by step through how to make thousands of extra dollars and avoid the costly mistakes that Jarrad has learnt the hard way by investing himself all around Australia.
Over the last five years he has used his engineering background to build and refine a unique property management, sales & investing process that is sure to impress while getting you real results.
A sales and marketing expert, Jarrad combines the latest technology and cutting edge sales strategies to sell homes across the whole of Perth metro area.
Top Suburbs
Highest annual price growth - click a suburb below to view full profile data:
latest news