More and more investors are turning to renovations in a bid to improve the value of their properties - but there are a few hidden pitalls which popular culture skips over.

Blogger: Jane Eyles-Bennett, Hotspace Consultants
With the uncertainty of the housing market over the past few years, many people are now looking to improve the value of their homes or investment properties through renovation. Rather than having to sell houses that may be worth substantially less than they were purchased for, we are turning to do-it-yourself projects. Whether you are looking to increase the price your property can capture on the market or are hoping to avoid selling by recreating the space, there are some things you should know that many of the home improvement TV shows are not telling you.
Demo is messy
These shows always begin with the show host handing a sledgehammer to a smiling housewife. Those of us at home cheer with her as she disintegrates the despised bathroom or kitchen to make room for the new. What they are not telling you is that this is the worst possible way to do demo. If you smash mirrors and crash through walls, you do not have a crew waiting off-screen to clean up after you. Plus, if you carefully remove cabinets and fixtures, some of those items can be donated or sold. On a side note, remember to make arrangements for removal of all that debris.
It takes time
Before the commercial break, we see a couple preparing for a long night of painting or setting tile. After the break we see the work complete, though the couple is understandably tired. The truth? Even if you are willing to pull an all-nighter, most of these projects cannot be completed that quickly, especially by non-professionals. Always remember, that the people on these shows have dozens of people helping while you are not watching. Painting requires second and sometimes third coats. Tile needs to be set, grouted, and scrubbed. Make sure your time expectations are realistic.
Show me the money
Renovations are expensive. Even if you are making use of your own sweat equity, plan ahead for the costs of materials. These shows tend to infer that an entire house can be renovated on a $20,000 budget, which is simply not realistic. They receive donations of products and labour in return for exposure on the show. You do not want to find yourself out of cash in the middle of a project, so budget before you start. Also consider where the money is coming from. If you borrow against the value of your home in order to perform the work, you may find yourself owing more than your house is worth.
It's not that easy
Renovation reality shows make it appear that any previously unskilled person can pick up power tools and do wonders. The truth is that it is possible to cause damage with power tools or turn expensive materials into trash if they are misused. Be careful that you do not sign yourself up for a job that you do not have the skills to complete.
A properly planned renovation can be fun, rewarding, and can even add value to your home. If your expectations are built on watching renovation TV shows, your renovation will likely be frustrating, include overspending, and might not ever get finished. Plan, budget, and consult experts before you start.
About the Blogger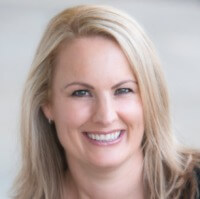 Jane Eyles-Bennett is an interior designer specialising in renovating property for profit. With over 500 happy clients to her name and millions of dollars in extra profits generated for them during her career, her business Hotspace Consultants is who smart property investors turn to for guidance when embarking on a renovation.
Top Suburbs
Highest annual price growth - click a suburb below to view full profile data:
latest news