If you want to build a multi-property portfolio, you're going to need to know how to identify properties primed for capital growth and when to opt for cash flow positive properties instead. 
Blogger: Andrew Crossley, Australian Property Advisory Group
Some people sell their concepts on the back of historical trends, and wield these past trends as a crystal ball, stating that properties should double in value over the next 7-10 years. However, no one can predict the future, and there is speculation as to whether prices will double in some or many areas, compared to the past. Property sales companies and marketing companies (spruikers) rely on this historical doubling to sell their vested interest strategies and properties.
The reality is properties may not significantly increase in value straight away, or even in the first few years, so you cannot assume they will. Some authors say you should obtain a line of credit to fund repayments of your other mortgages. The problem is it is more debt, and it continues to affect the borrowing capacity an investor could obtain from a bank.
If someone wants to grow a good-sized portfolio, they need to consider having a balance of capital growth and cash flow properties.
Cash flow properties are not, necessarily, wealth creation properties. They do, however, provide greater income while you are growing your portfolio, thus allowing a property investor an increased capacity to continue to borrow. If the focus is only on capital growth properties, the ability to continue to borrow money will diminish, as ultimately the borrower would run out of income to service the loans. If an investor could not longer borrow money, it would not matter how much equity they have, as they would be unable to access it.
One cannot just focus on cash flow properties either, as wealth creation stems from capital growth, not cash flow. Just focusing on cash flow also works against a purchaser by eating into their equity in their home rather than the growing equity in their investment properties and leaving them unable to purchase more properties (because they have run out of cash or equity.) Whilst a borrower could borrow more money, based on servicing (capacity to afford debt according to the calculator used by the lender), they may not have the deposit and costs accessible in cash, or equity, to put toward a new property. So, until banks start lending 100% of the purchase price, plus stamp duty (which will probably never happen), investors should build a portfolio based on both cash flow and capital growth.
Timing, as to when to use a cash flow strategy or a capital growth strategy, is one of the most important elements to a plan. Armed with the advice from the right property advisor, a plan, and, some well thought out strategies, an investor could reduce the risk a bit more of running out of servicing capacity or equity.
About the Blogger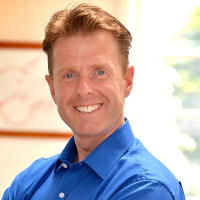 Andrew Crossley is a property investment advisor and property advocate and the founder of Australian Property Advisory Group, specialising in representing the buyer not the seller. He is also the author of the #1 International Amazon Best Seller 'Property Investing Made Simple' comprising of the 7 key tips to reducing property investment risk and create real wealth. (Busybird Publishing, $24.95). For more information visit www.australianpropertyadvisorygroup.com.au. 
Top Suburbs
Highest annual price growth - click a suburb below to view full profile data:
latest news