There are some renovation trends that you need to steer clear of if you want to increase the aesthetic appeal and capital value of your property. 

Blogger: Jane Eyles-Bennett, Hotspace Consultants
I recently saw a property investor paint a bright-yellow feature wall in their lounge room, and it prompted me to remind you – don't do it! – even if you think your target market will like it.
Feature walls, also known as accent walls, were a huge interior design trend in the 1980s and 1990s. That fact alone should give you an idea why we encourage you to say "no" to them. These accent walls are often painted a darker colour than the rest of the room, creating a focal point in a room that may not have any other remarkable features.
While you may be tempted to use this method of interior design in your investment property, consider these reasons to choose better ways to create design elements in the home you are selling or attempting to rent out.
The best reason not to use feature walls in investment properties is that they simply may not suit the taste of your target buyers or renters. Since this look is often created using dark hues, potential clients will be mentally calculating how many coats of paint and how many hours of labour it will take them to cover it. This is definitely not a selling point.
As discussed above, this is a dated trend that can take away from the appearance of your investment property. Selling and renting renovated properties has one of its main advantages in being move-in ready and up-to-date. Using old-fashioned interior design ideas takes away from that advantage.
Dark colours make wall imperfections more noticeable. If you paint a wall with a subtle colour, minor chips and dings tend to fade from vision. With a dark accent colour, your wall surface needs to be practically perfect to look acceptable. Any scratch or chip in the paint will also be very visible with white Gyprock or light surface underneath.
The dark colour on your wall will darken the room, even if it is not on every wall. The modern buyer or tenant generally appreciates light and bright. This is difficult to achieve if you have an entire wall swathed in darkness.
What should you do instead? Stick with neutral yet trendy colour schemes for your investment property and avoid feature walls altogether. Stick with other interior design elements to make your house appealing to prospective buyers and renters.
Using furniture and accessories to create focal points and set the atmosphere for a room is a more modern approach and is more easily changed and updated. Staging your property (if selling) with stylish furniture is a much more profitable option than creating an accent wall.
Do you really love feature walls, despite all of this? There are some times when they can work nicely. Rather than use a large, blank wall for an accent wall, use a small area. A wall that is mostly windows or is taken up by a fireplace is already a focal point, so using a different paint colour can enhance its look. Instead of choosing a dark colour, use an option from your home's colour scheme that is not the same as the rest of the walls in the room. This way, you can create a feature wall while avoiding the dated look.
About the Blogger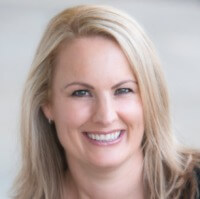 Jane Eyles-Bennett is an interior designer specialising in renovating property for profit. With over 500 happy clients to her name and millions of dollars in extra profits generated for them during her career, her business Hotspace Consultants is who smart property investors turn to for guidance when embarking on a renovation.
Top Suburbs
Highest annual price growth - click a suburb below to view full profile data:
latest news