An urban renewal program for a north-east suburb in Perth is set to be turbo charged following the release of a development blueprint for the area.

Blogger: Damian Collins, managing director, Momentum Wealth
The Midland Master Plan 2014, which was released by Western Australia's Metropolitan Redevelopment Authority (MRA), sets out plans to accommodate a doubling in the suburb's population to 12,000 people.
Midland sits just 17 kilometres from Perth's CBD, 5km from the airport and is a short 25 minute train ride into the city.
It is these attributes, as well as its development potential, that has helped it to be named as a strategic metropolitan area by the state's planning authority.
This means it has been identified second only to Perth (amongst others) in terms of its role in providing a mix of services, activities and functions for the community.
The MRA Master Plan seeks to capitalise on the development of the Midland public and private hospital, which is scheduled for completion in November next year.
The hospital, which is expected to employ up to 2,000 people, is one of the key achievements of an urban renewal program in the area which was established in 2000.
The MRA Master Plan builds on the urban renewal program as the hospital is tipped to trigger a number of other opportunities in the area.
These include increased residential development, as hospital staff move to the area, as well as ancillary health care and aged care services, which will also subsequently drive more commercial development.
In the Midland Master Plan, the MRA has outlined its intent to relocate the existing train station and bus terminal to the centre of town, enhance road access and pedestrian walkways and identified the area as Perth's next university location, which will be another major drawcard for the area.
One of the key elements to the plan is to realign the freight rail line that splits the town centre.
This has been a long standing ambition of the MRA and an inter-agency group has been formed to identify an alternative freight route in the area.
However, this is a long-term element of the plan and no timeline has been set for a realignment.
As the Perth population grows substantially in the years ahead, Midland has many of the attributes to turn into a high-performing property market.
Fast Facts
51 – percentage increase of people living in Midland CBD from 2006-2011
58 – percentage of Midland's population aged 44 years or younger
35-45 – number of dwellings per hectare required to meet Midland's long-term target
7,000 – number of dwellings required to meet Midland's long-term target
About the Blogger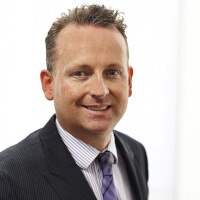 Damian Collins is the founder and managing director of Momentum Wealth, a Perth-based property investment consultancy that specialises in building the long-term wealth of its clients by assisting in the strategic planning, financing, acquisition, development and management of their investment properties.
Top Suburbs
Highest annual price growth - click a suburb below to view full profile data:
latest news