Planning a renovation? You don't have to spend a fortune to turn a profit.

Blogger: Sam Saggers, CEO, Positive Real Estate
When choosing materials for your next renovation project, it may be tempting to go for cheap, poor materials and products that will end up costing you more in terms of repair and replacement costs.
Opt for middle-of-the-road products. If you go for top-of-the-line, you're likely to spend too much. The market you're renovating in probably won't bear the increased rents you'll need to recoup your costs.
Your renovation should give you a return of $2 (at least) for every $1 you spend – otherwise, you run the risk of overcapitalising and losing any gains your renovation may have delivered.
Renovation targets

In addition to the obvious renovation needs (e.g. new flooring, paint, landscaping), look at recent developments to see what the builders are doing to get an idea of renovation projects that will deliver a good return for your money.
If the market calls for it, add another bedroom – the cost is typically small compared to the increase you'll gain. Also, it's been proven time and again that kitchens and bathrooms deliver the best return on investment across a range of markets, so the greatest attention should be paid to these rooms when renovating.
You don't have to buy everything brand new. Re-purposed and/or recycled or re-manufactured materials can also work well.
Choose fake or imitation over the "real" thing. For example, granite bench tops are beautiful and long-wearing, however, they're also very costly. Unless you've got a blue-chip inner city property, opt for cheaper finishes.
Laminate can work just as well and cost a fraction of what you'll spend for granite.
Love the look of timber venetians made of basswood? Have a look at what they cost compared to look-a-likes and you'll have good, quality products for much less than you would pay for the genuine article.
Remember that your area's demographic will determine what materials you'll use and the depth you'll go to for your renovation. Some markets will pay for the extra panache, but at the end of the day, what you want is to return a profit for your efforts. You can do this by using smart strategies for both your materials and the services you hire out.
About the Blogger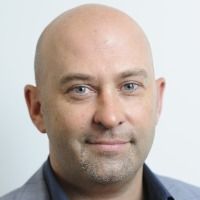 Sam Saggers is the CEO of Positive Real Estate, one of Australia's leading property investment and educational companies and highly sought-after buyers agencies. As a licensed real estate agent in every state of Australia, Sam's passion is assisting people to invest successfully in the Australian property market. He has personally brokered over 1,600 property deals in his fifteen-year career and has helped to educate more than 5,000 people in real estate principles through Positive Real Estate. Sam is the co-author of Think and Grow Rich In Property by Stuart Zadel and How to be in Debt for Millions and Be Happy About itand is currently in the process of writing another book on investing in property in Australia. Sam Saggers is also a keynote speaker on real estate and has recently founded the Property Wholesales Co-operative.
Top Suburbs
Highest annual price growth - click a suburb below to view full profile data: