Understanding and being able to work with the concept of 'gearing' is a crucial competency every property investor needs.

Blogger: Kevin Lee, founder, Smart Property Adviser
The structure of your property's gearing is vital and although we know that positive gearing is good, hundreds of thousands of investors believe that negative gearing is the panacea for all their problems. Sadly it isn't.
While many investors happily receive tax benefits from owning a negatively-geared property, not every investor can keep up with their property's holding costs.
Holding costs may include loan repayments, council rates, strata levies, water rates, legal fees, agent fees, insurance, land tax, repairs and maintenance.
The equation used to calculate gearing looks like this: rental income minus interest and holding costs equals negative, positive, or neutral.
The variable in the above equation is the holding costs, since they vary from state to state and property to property. A smart property adviser will be able to give you the expected holding costs of a property in any state or territory.
When it comes to holding a negatively-geared property, here are the facts: Over 1.27 million Australian investors owned a negatively-geared property in the 2011/2012 financial year. So it should come as no surprise that 9,900 Australian Google searches are made every month for the term "negative gearing".
It's safe to assume there are many investors seeking solutions to their negative-gearing problems or queries online. Luckily there are a few things investors can do right now to provide themselves with short-term relief.
As cash flow is the first major problem for negatively-geared investors, a quick fix for this problem comes in the form of smart refinancing. If your loan isn't currently 'interest-only', consider switching now.
While contemplating the switch to interest-only, you need to review whether your current lender is competitive. Right now, fixed rates are as 'hot' as I've ever seen. Interest rates with a 'four' in front signal that the economy is struggling – they're also a golden opportunity for investors to improve their cash flows.
Every negatively-geared investor should be doing their maths on this right now – a loan restructure can often provide instant financial relief.
Offset accounts are another relief option. Usually only available with variable rate loans, they reduce the interest charged on the loan.
If you aren't interested in a fixed rate, I highly recommend that negatively-geared properties have an interest-only loan with a linked offset account, and that you accumulate all your spare cash in it.
This is how offset accounts work with interest-only loans: (loan balance minus offset account balance) multiplied by (current interest rate divided by 12) equals monthly repayment.
Simply put, having all your savings in an offset account will lower the monthly repayments on the attached interest-only loan – a sigh of relief if you're struggling with the week-to-week costs.
Investors facing the pain of negative gearing know and understand that the ultimate solution is often to sell the property. However, a smart property adviser can reassess your situation and explain all your options on paper, so you may not have to resort to selling.
About the Blogger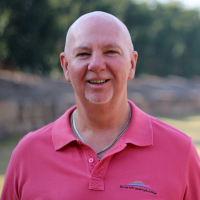 Kevin Lee of Smart Property Adviser is regarded by many as Australia's most trusted property investment adviser. Since 1999, Kevin's been the go-to-guy for people when they need honest finance and property investment advice and guidance.
Kevin hosts a regular Investors' Boardroom and investors from around the world fly in to Sydney to attend. More information is available at www.smartpropertyadviser.com.au
Top Suburbs
Highest annual price growth - click a suburb below to view full profile data:
latest news