If capital growth is on your investment agenda, then you need to look out for this trend. 

Blogger: Ben Kingsley, Property Investment Professionals of Australia (PIPA)

To be a successful property investor, you've got to assess a whole range of factors influencing the property market.
One of the most important yet widely overlooked factors for property investors in search of good capital growth is the owner-occupier, and the trends surrounding owner-occupiers in the market.
To understand why, let's start with the size of the Australian residential property market. To put it into perspective, there are more than 9.4 million dwellings in the country, as reported in the last census, and this figure grows by around 130,000 to 160,000 new dwellings every year, depending on building activity. That's about 2,500 new dwellings coming on to the market every week.
Furthermore, if you break the property market down into suburbs, you'll discover that there are more than 15,000 suburbs across the country, also growing in size every month.
Analysing such an extensive market is incredibly challenging, especially when you compare it with the approximately 2,200 listed companies on the ASX. So you've got to ask, how is it possible to best analyse a market this large, especially when it's a high-value investment?
In a marketplace of this size, it's critical to understand the market mix, both from a macro (big picture) and a micro (local area) perspective – and that's where owner occupiers come in.
The property market is predominately controlled by owner-occupiers. In the last census, on a macro level, almost 70 per cent of all dwellings in Australia were owner-occupied.
Why is this important?
As anyone who has studied economics will know, when you have a market player with 70 per cent market share, they are going to have a very dominant influence on how the market operates.
Despite this, the influence of owner-occupiers is often overlooked by budding investors, analysts and economists.
Thinking logically; imagine if owner-occupiers decided to get out of an area and no new owner-occupiers wanted in. The local market in that location would be destroyed and property values would plummet.
Can this happen? Of course it can, and it happens all the time in rural areas, particularly mining towns. If you take the jobs out of the town and the people leave, properties can be left worthless.
Owner occupiers are as equally influential on metropolitan markets. In the city, owner-occupiers have a huge choice of suburb and dwelling type, but they will always buy on emotion and their own interests. Owner-occupiers want to live where like-minded people live. They want convenience, they want lifestyle trappings, they want great jobs and good infrastructure, and investors must realise that not all locations within a city will offer this.
The net result is that areas that offer great lifestyle, great conveniences and great liveability will outperform in value growth terms. So start paying attention to what is often overlooked and study what owner-occupiers want in order to improve your investment returns.
Read more: 
What causes big investors to lose it all? 
The top 5 unrealistic expectations that bite investors
Units versus houses: which is the better investment?
Rentvesting: The new great Australian dream? 
Contact this Blogger Immediately
About the Blogger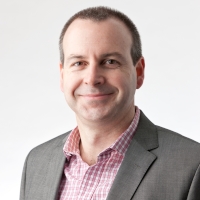 Ben Kingsley is the Founding Director of Empower Wealth and Chair of Property Professionals of Australia (PIPA). A qualified Property Investment Advisor (QPIA), Ben is a Licensed Real Estate Agent in (VIC), (NSW) & (QLD), a Licensed Finance Advisor, holds an Associate Diploma of Business and has become one of Australia's leading experts in residential property investing.
Ben is a regular media contributor and keynote speaker featuring at the Home Buyer and Property Investor Expo and CPA development sessions around the country. He appears regularly as a panellist and commentator on Sky Business News 'Your Money, Your Call' and Melbourne Property TV. Ben also provides content many of Australia's leading Property and Money magazines and online news providers.
Top Suburbs
Highest annual price growth - click a suburb below to view full profile data: