Too often, investors stick to the same strategy without realising it could be harming their portfolio's growth. Here's how to secure your portfolio now and into the future. 

Blogger: Victor Kumar, Right Property Group

As investors , we often get into a rut, and keep buying investment properties without re-evaluating our purchasing criteria based on the changing market and our evolving portfolios.
When evaluating your portfolio, you need to take into account where you are now and whether the initial goal you had set in terms of end income is relevant anymore. Does it perhaps need to be adjusted because of life circumstances, or a clearer vision of where your investing could lead you?
Another thing to re-evaluate is whether, by design or otherwise, the types of properties you hold are heavily weighted to one particular type (for example, units or houses) and/or concentrated in one or two areas. I have seen, time and time again, budding and seasoned property investors significantly restrict their ability to get to their income goals by either:
* Buying property continuously as they confuse 'activity' with 'results'
* Sticking to one type of property without evaluating each opportunity for what it could do for the longevity of the portfolio
* Failing to re-evaluate a strategy to see whether it still makes sense in the portfolio given its present fundamentals and cash flow. There could be strategies available to you now that didn't make sense in your early purchasing stages (for example, constructing granny flats to increase cash flow)
When you are investing, it is important to re-evaluate your portfolio, and the strategy being used, to ensure that it does work in the current market, and also to discern whether there are better ways of achieving the same result.
It's also important not to forget about the financial structures you have in place.
With the current rumblings about investors potentially being charged a higher interest rate, and other changes being flagged to help rationalise the property market, I have taken steps to protect my portfolio's position.
How have I done this? I have locked in my interest rates for all my properties for as long as possible, all for rates below five per cent. This helps future-proof my portfolio, especially for those properties where I don't anticipate paying down the debt any time soon. Of course, I don't want all of my loans to come back to variable at once, especially when they may come back to variable in a high interest rate climate, so I have staggered the timeframe.
So, to future-proof your property portfolio, you need to do the following:
* Evaluate the need to continue buying, and buy only properties pertinent to your goal
* Ensure certainty in terms of finance by locking in your rates well below the current standard variable rate, ensuring you take the goal for that particular property into account
* Don't be afraid to sell down if it allows you to catapult forward with freed-up equity (seek expert advice first!)
Re-evaluate your strategy constantly. If it is working, don't change for the sake of changing, but if adjusting it slightly will get you a better result, don't hesitate.
Finally, constantly educate yourself, and don't confuse activity with results!
About the Blogger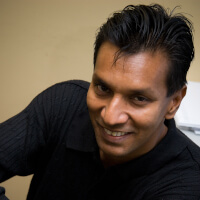 Nearly 15 years ago Victor and his wife came to Australia from Fiji with just $4,500 in their pockets. They worked hard as radiographers but realised this was not the way to prosperity. Victor embarked on a process of building wealth through property. He has amassed a substantial property portfolio, and is still actively buying and renovating property. His recommendations are based on what works in today's market, not what used to be effective a year or more ago.
Victor's experience, finance background, and financial planning qualifications mean he is well equipped to negotiate with banks – helping them find ways to say "Yes". He has also invested significant time and money in learning from other property investment experts and knows how to make a portfolio work.
Of course, Victor has made a few mistakes along the way but these have made him wiser – and he'll let you learn from his mistakes so you don't need to make them. His goal is to help you achieve your financial goals by sharing his extensive knowledge about financial structures and investment property.
Victor is now sought after as a keynote speaker at several property investment seminars and is acknowledged by his peers as an expert in the industry.
Top Suburbs
Highest annual price growth - click a suburb below to view full profile data: