Investors who are looking to cash in on favourable market conditions and build equity quickly should consider house and land packages – but there are some estates and developers to avoid. 

Blogger: Sam Saggers, CEO, Positive Real Estate
It's a great time to get into the property market. While there are some concerns about housing affordability, particularly in New South Wales, interest rates are at a record low and home ownership has never been more affordable.
Instead of buying a home, my advice is to live in a rental and invest. It is not uncommon for investors to not own their home.
If you own your home, this could hurt your serviceability and make it harder to invest later on. If you (or your children) are in the fantastic position of having enough savings for a deposit and are still living at home, why not invest in real estate and wait a few years before buying your dream home?
Some of our investors make $20,000 to $50,000 in equity in a few short years from a single property deal. If you have positive cash-flow investments, this will also increase your income.
So, by buying a few properties to lease out, you'll be able to afford a much nicer house to live in later on.
If you think this could be the right strategy for you, then you may want to consider house and land packages.
HOUSE AND LAND PACKAGES
I predict that in the near future land prices will start to increase, so it is a good idea to consider purchasing a house and land package in a new housing estate.
Although a house and land package is an excellent way to acquire a residence as well as a plot of land, not all of these packages are ideal investments. Every piece of real estate you are interested in needs to be heavily researched. Investors looking into a house and land community need to make sure they find the best property and estate from which to extract value.
Let's examine some of the variables to consider when looking at these packages:
1. New established benchmark
The real estate market often exposes investors to a mixture of new and old properties, leaving some investors perplexed as to whether to buy new or old.
For example, if an old property in a micro market (suburb or town) is worth $200,000 and a comparable new property is worth $300,000, then the old property would be the better buy because the 'new established benchmark' (NEB) variation is $100,000. One could add value to the old property through renovation and extract a profit because of the high NEB variation.
If the old property was worth $280,000 and a similar new property in the micro market was worth $300,000, then the NEB variation is low at $20,000. The new property is thus the better buy, as the investor would not be able to add value through renovation to the old property in order to compete with the new property.
2. Blue-chip zones
When considering a house and land package, investors should look at investing in premium localities and estates – often known as 'blue-chip' areas. If you can't locate a house and land package in one of these areas, don't enter the cheaper estates.
A new neighbourhood or suburb may be made up of several estates. As the state government releases land, the major developers who have been waiting for the rezoning changes will dominate the landscape. These big-time developers then allow smaller developers and builders to control land in their estate and sell the properties accordingly.
To minimise their risk, some major land owners will sell to developers who sell only to investors, which then creates a neighbourhood of tenants rather than a house-proud neighbourhood of owner occupiers. This often creates a non-family environment, which can minimise your profit potential.
You should buy in areas where land owners and developers are targeting owner occupiers, and where they will only sell limited positions in their estate to investors – in some cases less than 10 per cent. These are great estates to buy in because house-proud neighbourhoods will take better care of an area than non-permanent tenants.
3. Resale
Purchasing a property with less investor activity, in a house-proud neighbourhood will also be helpful when reselling your property. New purchasers prefer to buy in areas where there are more owner occupiers than tenants.
4. Supply and demand
Much like off-the-plan developments, house and land packages are often released in stages so that the developer can achieve higher profits.
The first release will generally have the lowest entry-point price, and this will then build to the last release, which will most likely have the highest price.
One thing to be aware of when purchasing from developers targeting owner occupiers is that land is only released when the developers know there are more interested purchasers. This suggests investors flooding the market will not artificially hasten the release stages or increase the prices. This will result in prices consistently rising as there is never really an oversupply problem. In addition, the more established stages will become more valuable than the newer sections as they are sequentially released.
Don't miss my next post where I reveal four more things to consider before purchasing a house and land package and share an investment success story. 
About the Blogger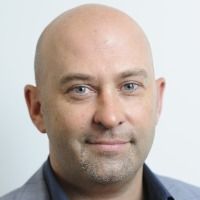 Sam Saggers is the CEO of Positive Real Estate, one of Australia's leading property investment and educational companies and highly sought-after buyers agencies. As a licensed real estate agent in every state of Australia, Sam's passion is assisting people to invest successfully in the Australian property market. He has personally brokered over 1,600 property deals in his fifteen-year career and has helped to educate more than 5,000 people in real estate principles through Positive Real Estate. Sam is the co-author of Think and Grow Rich In Property by Stuart Zadel and How to be in Debt for Millions and Be Happy About itand is currently in the process of writing another book on investing in property in Australia. Sam Saggers is also a keynote speaker on real estate and has recently founded the Property Wholesales Co-operative.
Top Suburbs
Highest annual price growth - click a suburb below to view full profile data:
latest news