Investors who want to cash in on favourable market conditions and build equity quickly should consider house and land packages – but there are some estates and developers to avoid. 

Blogger: Sam Saggers, CEO, Positive Real Estate
In the first part of this blog series, I revealed four factors you must consider before purchasing a house and land package for investment purposes. Here I show you four more things to be aware of, plus share an investment success story. 
5. Rental returns
Rental returns are a significant factor in an investor's success. If yields are high, growth usually follows. Owner-occupied estates with limited investor stock have yields that are up to 1 per cent above similar neighbourhoods with a greater investor influence. Yield variation is an instrument to help gauge market growth, because as yields expand growth will follow and compress closer to already expanded yields. The further the yield advances, the more likely a growth expansion phase will follow. Simply remember that growth follows yields.
6. Infrastructure
In housing estates, well-planned infrastructure will often include underground power, lots of green space, community supermarkets and childcare facilities. The inclusion of some of these features may be the difference between one housing estate's success and another's failure to boom.
7. Builder background
It's important to use a builder with a proven, successful track record. Too often, investors engage a less-expensive builder only to have their home project delayed, costing them money and opportunity. Remember, your new home will come with a new home warranty for seven years. This means it is important to engage a builder with a long-term approach to their product, rather than a cheaper alternative.
8. Negotiate for profit
A buyer purchasing a package can make money from day one. If he or she has good negotiation skills, then equity can be forced from the beginning. Remember, there are two chances to negotiate: the build price with the builder and the land price with the developer. If you can negotiate a small discount on both you may just be $20,000 better off already.
SUCCESS STORY: Tracey and Tony Jeffrey
Tracey and Tony Jeffrey are a great example of first home buyers who chose to invest instead of buying a home. "We didn't really want to buy a home to live in," Tracey says. "We were running a home-based business for some years that required a house we would never buy to live in without the business."
Tracey and Tony also enjoy the freedom that renting can offer. "We like to have the flexibility to move house with very little drama whenever we want. Plus, renting was always going to be cheaper than owning – no rates or maintenance," Tracey says.
Tracey and Tony decided to buy investment properties to secure a fantastic lifestyle with hopes of a very early retirement.
They began their investment journey with three blocks of land in Cranbourne, in Melbourne's southeast, with just a 5 per cent deposit on each. The properties were not titled and the couple held them for 10 months, a couple of months before title release.
"We sold two of them and used the profits to hold the third one and settle on it," Tracey explains. "We then built a home on it and rented it out straight away. Back then, the land market in Melbourne was hot. Land was in huge demand and prices were going up significantly with every new stage release."
Now that Melbourne's property market is oversupplied, Tracey and Tony are moving their investment interests to Brisbane.
"We have one town house in Richlands, just 20 kilometres southwest of Brisbane," Tracey says. "The equity we had in the Cranbourne house has been used to purchase the Richlands property. Richlands has been a great buy so far. It has a long-term tenant and has already been valued at $21,000 above the purchase price. We are looking at using this equity straight away to buy a third property."
Tracey recommends a similar strategy to first home buyers: "A relatively small deposit can get FHBs started. A new or near-new property will give good tax benefits from depreciation."
Read 8 things to consider before purchasing a house and land package: part 1. 
About the Blogger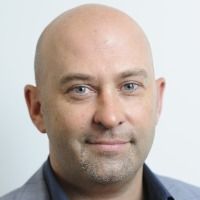 Sam Saggers is the CEO of Positive Real Estate, one of Australia's leading property investment and educational companies and highly sought-after buyers agencies. As a licensed real estate agent in every state of Australia, Sam's passion is assisting people to invest successfully in the Australian property market. He has personally brokered over 1,600 property deals in his fifteen-year career and has helped to educate more than 5,000 people in real estate principles through Positive Real Estate. Sam is the co-author of Think and Grow Rich In Property by Stuart Zadel and How to be in Debt for Millions and Be Happy About itand is currently in the process of writing another book on investing in property in Australia. Sam Saggers is also a keynote speaker on real estate and has recently founded the Property Wholesales Co-operative.
Top Suburbs
Highest annual price growth - click a suburb below to view full profile data:
latest news