It's easy to get busy throughout the year and lose track of exactly what's happening with your portfolio - but there's one crucial step that you need to stay on top of. 

Blogger: Todd Hunter, director, wHeregroup 

If I were to say what I hated most about property investing, it would be the paperwork.
But it's a necessary evil that must be kept in order, otherwise your accountant kicks you in the bum and makes it twice as hard… or charges you twice as much…
And yes my bum is hurting right now… my accountant has been emailing me endlessly about required paperwork and documents she requires to get my tax done for my personal tax and my SMSF…
And I'm still partially in holiday mode…
The funny ironic part is that in my office we push for all our clients to have their paperwork in order. We even give them a nice folder to put it all in.
Now I am going to blame my poor efforts this year on how busy we have been but I know its no excuse.
There is literally a pile of paperwork on the floor next to the bed. It's all the paperwork to do with my property purchase in the USA. I had on my Xmas break "to do" list to organize into a neat folder…
And yep, it's still there…
I do hope my accountant is not reading this blog… ha!
I promise it will be done this week…
Sooooooo my blog is this, if my paperwork is not in order, I am sure I am not alone. I am passing the kick in the butt to you all to get all your paperwork in order.
It's also a great time to review your insurances on your properties… Rebecca reviews our insurance yearly to make sure we are on a great deal. Yes it's a painstaking task but it can save you hundreds or thousands per annum. If one particular insurer is affected by a major event like a bushfire then they can increase premiums up across the board, so checking is vital.
While you are at it, have a look over your credit cards and see if there are any better deals out there for you, in both interest rates along with loyalty programs.
At the same time take five minutes and review your rents you receive on your portfolio and compare to rents available on realestate.com.au. Get 'em up if they are a little low. Be proactive, no point waiting for interest rates to go up and then crying poor… make adjustments now.
Review your loan interest rates. Great fixed rates are still around but won't be for long. Lock in now while they are low, not when they are going up… be proactive not reactive in this area.
Work out your cash position and see if by locking in a great rate now, could you invest in another property to create more wealth?
You have been warned…
About the Blogger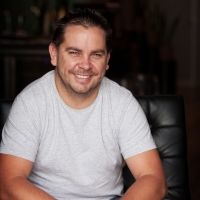 Director and location researcher for the wHeregroup, Todd Hunter had accumulated a personal property portfolio consisting of 50 properties by the age of 31.
He is a regular commentator for Smart Property Investment.
Top Suburbs
Highest annual price growth - click a suburb below to view full profile data:
latest news