Two everyday investors are using their portfolio to prepare to buy their dream home in an ideal location. 

Blogger: Todd Hunter, director, wHeregroup 

I love a challenge, so when Lachie and Jackie threw a curve ball at me last week, I had no choice.
Challenge accepted…
But, let's start with a bit of a background on these investors.
Using a 'rent and invest' strategy for Lachie and Jackie makes a world of sense as Lachie works in the army.
For those who do not know, defence workers can be posted to various locations throughout Australia at any time, so as a bonus they receive a rental allowance. This means they can live in a beautiful home and pay very minimal rent each week. These savings can be quite substantial.
Basically it's a HUGE thank you for their services and protecting our country.
Now, prior to coming to see me, Lachie and Jackie already had one property in Seymour, Victoria.
In less than two years we have purchased them two investment properties. The first was a four-bedroom house in Redbank Plains in Queensland for $223,000 and the second was a three-bedroom house in Brookdale in WA for $276,800.
Both these houses are cash flow positive and performing quite well.
So last week, my office received a call from Lachie with him wanting to continue investing. They have $200,000 as a deposit to put towards the purchase.
During the conversation, Lachie mentioned that he is looking to leave the defence force in five to six years' time.
That will mean that the rent allowance that they receive now will be no longer.
He also mentioned that when he leaves the army, they wanted to move to Townsville for a lifestyle change. Not a bad town to move to either…
So the question is: should they buy in Townsville now or when they want a home in five to six years???
If they were to invest in more properties now, then they would use more of their cash than they would require to purchase their home with later. Sure they could sell their properties and cash out before they buy a home, but is there another way?
There sure is…
Having just invested in Townsville last year, I know the market quite well. The Townsville property market is only in the early stage of emerging and bouncing back. Meaning there are still plenty of bargains around, but not for much longer.
So, why not buy their dream home now while the prices are down, and rent it out until they are ready to move there?
They are looking to spend up to $500,000 on the purchase. So with such a good-sized deposit, this would mean that their mortgage on the property would be around $325,000.
The great thing is that I know that properties in the $500,000 mark in Townsville are currently not selling fast and there are plenty on the market. And that all adds up to bargains a plenty…
Add to that a list of the top agents whom I have dealt with and they will have a great foot in the door. So I have told them to put a list together with their "must haves" in the property along with a list of their "would like to haves" to give to the agents.
It's then up to the agents to scroll through their listings and come back with suitable properties. Once they find houses that they like, I have offered to help them negotiate the price. The fun stuff…
I'm sure the agents won't like that!!!
But it doesn't end there, once they have settled on their future home and have the property rented, there is plenty of equity they can use to invest again.
With this property, they will put their entire savings towards the purchase. The advantage of this is that their "future" home mortgage will be the lowest it can be. Add to that the fact that they're buying a property when the market timing is at its optimum (at its cheapest), and we have a double bonus…
Why not bag a bargain when buying your home too???
Now as they have around $100,000 in usable equity in that property, they potentially have two deposits to purchase another two properties.
As these funds will be used for investing purposes, when they decide to move into the Townsville property, the $100,000 loan will remain tax deductible. For a loan to qualify as tax deductible, it comes down to the purpose of what the funds were used for, not the security that the funds are held against.
The great part about this is, that when the current portfolio of properties mature in value, Lachie  and Jackie can sell them and put the profits into the $325,000 loan, paying that down even further.
On top of this, all of their extra savings and extra repayments will be directed towards the same loan.
Our game plan will be to have this $325,000 loan paid off in full, or as close to paid off as we can, by the time they move to Townsville – hence having no home loan and a tonne of available equity to be able to build a large property investment portfolio again and start creating a passive income – an income to replace all, or part of, their current incomes so they can really enjoy the Townsville lifestyle.
About the Blogger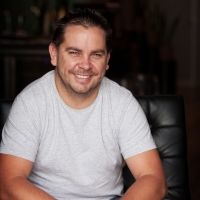 Director and location researcher for the wHeregroup, Todd Hunter had accumulated a personal property portfolio consisting of 50 properties by the age of 31.
He is a regular commentator for Smart Property Investment.
Top Suburbs
Highest annual price growth - click a suburb below to view full profile data: