Sometimes buying a property for under market value can come with unexpected costs. Here's what you need to know. 
Blogger: Amy Mylius, buyer's advocate, Cate Bakos Property 
When it comes to buying a property under market value or for a "bargain price", we need to understand why the property is selling relatively cheaply and what implications this has for capital growth and tenant prospects.
There are many reasons a property could sell for a significantly lower price than comparable properties for sale (or which have sold recently).
One group of reasons is situational and are created by the vendor's personal situation or current market conditions. The vendor may be in a position where they have to sell by a certain date and are therefore more amenable to accepting a lower price if they can sell on the terms they require. Another example may be a window in time where there's an above-average number of a particular type of property on the market and the buyer pool is diluted, which can put the buyer in the position of power at the negotiation table. Situations such as these they don't necessarily imply the property is worth less, but do create an opportunity to purchase a property at a discounted price.
More often the reason for a property being a bargain relates to the property's characteristics, which are often difficult (if not impossible) to change. This might include the property being in a compromised location such as on a main road, opposite a train line or close to industrial sites. It might be because the property is in a high-density development and there's plenty of others for sale and hence no scarcity. It could be because the property is nowhere near public transport or is in a built-up area with no parking available. As soon as there's a tangible aspect of the property that might detract from its value, the pool of people who will consider it shrinks and hence reduce the amount of interest in a sales campaign. Capital growth is driven by demand, and the best way to stimulate competition is to have a property that will appeal to the widest possible demographic of buyers. When assessing a property you need to put yourself in other people's shoes – while you might forgive certain drawbacks in a property, the likelihood of everyone else feeling the same way is diminished.
When purchasing from an investment perspective, consideration also needs to be given to the demographics of potential tenants. While tenants are more forgiving than purchasers, they'll still have their 'deal breakers' or will only accept shortcomings of a property at a discounted rent. Whilst you may have bought the property at a great price and hence expected a stronger yield, you may be faced with higher vacancy rate or below average market rent.
In a few cases, specifically for people looking to purchase an owner occupied home, there might be reasons why buying a discounted property has its merits. For example, if accepting a drawback such as living on a busy road means that someone can buy a property in their preferred suburb, or be close to their family or in their desired school zone, it may be an instance where a compromise on capital growth means they can buy in the location they're after.
When you buy at a bargain, you sell at a bargain, and if you're goal is capital growth then you shouldn't let a good deal cloud your judgement, as stronger long-term capital growth will always outweigh a short-term discount.
About the Blogger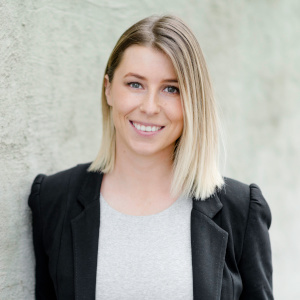 Amy Mylius is a Buyer's Advocate with Cate Bakos Property in Melbourne and a Licensed Real Estate Agent. She has a Commerce/Arts Degree and a Certificate IV in Property Services. Amy has a background in property leasing and previously owned her own business in the energy efficiency field. Amy has strong research and analysis skills, which she applies to all facets of property investing, including historical sales analysis, rental appraising, cashflow projection and suburb gentrification.
Top Suburbs
Highest annual price growth - click a suburb below to view full profile data:
latest news