Investors can put off purchasing their next property for a whole host of reasons – but there are four factors that shouldn't slow you down. 
Blogger: Margaret Lomas, founder, Destiny 
How 2015 is flying by! This was the year you were going to make those New Year's resolutions and stick to them. This year things would be different. On the health and wellbeing front you'd lose weight, start getting fit at the gym, stop smoking, drink less. On the financial front you'd spend less, check your bank accounts and insurance policies to make sure you're getting the best deal, stick to a budget and make that first (or next) property investment.
I meet many people who are 'going' to start but there are always reasons why they just can't get started. Let's have a look some of these below:
Fear of making the wrong choice
Some people do all the right things. They get educated, do their research, arrange their finance, but there's something holding them back – fear! They are afraid they will purchase a property and afterwards be disappointed, because they think an even better one will come on to the market. This is not a valid reason not to invest. There are always new properties coming onto the market, but if you do your due diligence and the one you are looking at meets all the requirements, then it should be a good investment. In the end, you will always see a better property just after you buy – but as long as you buy often enough and use the right criteria, it will be perfectly suitable and do well.
Not enough equity
Many investors think they don't have enough equity when they probably do. Whether or not you have enough equity in your own home (or another investment property to start investing further) is something you can work out with your mortgage broker or property adviser. If you are ready to invest financially, then what are you waiting for? Sure, you can always increase your equity or save a bigger deposit, but every day you wait to get started is a day your investment could be working for you. It is a step closer to reaching your investment goals.
What if I/my partner loses his job?
This is an understandable concern. In uncertain times, your employment circumstances can change. The thing to do, if this is something troubling you and preventing you from investing, is to reduce your risk. This can be achieved in a number of ways, such as by taking out an interest-only loan on the investment property, keeping repayments as manageable as possible, borrowing at a conservative LVR (loan to valuation ratio) of a maximum of 80 per cent and researching until you find a cash flow-positive property. This means that even if you or your partner are out of work for a period, your investment property is not an added financial burden.
What if I get bad tenants?
While current affairs programs seem to have an abundance of stories to tell about bad tenants destroying the investments of ordinary people, the true incidence of this degree of neglect and damage is minuscule. The vast majority of tenants are respectful of your property, pay the rent on time and are grateful to have a comfortable property to call home. The key to not losing sleep over tenant troubles is to make sure you find a good property manager. The best have strict tenant selection criteria, make regular and thorough inspections and communicate with their landlords regularly with reports and photos to support their findings.
Read more: 
Were the experts' predictions correct?
How you can come out on top if prices fall
Rocket your rental income by $1,000 instantly – here's how
Why your bank valuation is a little low
4 ways to be sure you're paying below marke
About the Blogger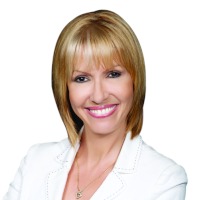 Margaret Lomas is the Host of two weekly property investment shows on Sky News Business Channel 602; 'Your Money Your Call' and 'Property Success with Margaret Lomas' which she creates and produces. Margaret regularly travels Australia summing up the potential of the investing landscape for her popular 'Town Spotlight' where she explores the hotspots property investors need to know about. Margaret is the best-selling author of 6 Property Investment books, including titles such as 'How to Create an Income for Life' and '20 Must Ask Questions® for Every Property Investor.' She has just released 'Investing in the Right Property Now!', a book packed with the latest investing guidelines.
In addition to being the Founder and Director of Destiny Financial Solutions, a company which has assisted Property Investors across Australia through mentor support and education for more than 15 years, Margaret is the past chair and current board member of the Property Investment Professionals of Australia (PIPA). Margaret is a past Telstra NSW Business Woman of the Year and Westpac Business Owner of the Year, and her company was a recipient of the Australian Business Award for Best Value.
Margaret is a qualified financial adviser and investment property adviser; she is Senior Associate with FINSIA - the Financial Services Institute of Australasia - and regularly presents seminars around Australia to new and experienced property investors.
Top Suburbs
Highest annual price growth - click a suburb below to view full profile data:
latest news