The Australian property market is a thriving industry. Participating in this marketplace will mean making some of the most significant decisions in your lifetime.
Blogger: Zaki Ameer, founder, Dream Design Property
When approached correctly, property investment is a supremely rewarding experience that allows people to expand their horizons and take on new responsibilities.
However, the prospect of future profit can often blind property investors, both experienced and inexperienced, and cause irreversible mistakes to be made. Taking the time to invest in a property needs to be carefully planned and well-thought out. There are many pitfalls that individuals fall victim to and below are five irreversible property mistakes that are made all too often.
1. Ditching your fixed rate home loan
If property investors decide to sell prematurely, no matter what the reason, they will unknowingly be hit with break costs. Banks are making just as much of an investment as the investors themselves, so reneging on an agreement early will carry far-reaching consequences. Depending on the size of the initial loan, the break costs incurred from terminating early can build up and become a major setback when investors decide on their next property venture.
2. Lack of insurance
Investment properties must be adequately insured. No matter how miniscule the chances of flooding or fire damage may seem, investment properties need to be insured in case the unlikely does happen. No property investor wants to be stuck in a situation where they are left making loan repayments on a house that no longer stands.
3. Inadequate inspections
Failing to inspect a property with a fine-tooth comb before making the plunge to invest is a costly mistake that many individuals still make. A house may look good on paper and even better when eyes are first laid on it, but hidden pitfalls can go unnoticed without further investigation. Without proper structural inspections, investors can get stuck with a seemingly perfect house that is actually ridden with termites. All it takes is one termite egg for an investment property to fall apart at the foundations.
4. Letting loan rates run wild
Many inexperienced property investors make the mistake of shrugging off the importance of interest rates. These figures can fluctuate wildly, as has been demonstrated in the past, so it is important that investors lock down a fixed loan repayment plan. This plan not only ensures repayments remain manageable, it also ensures no unexpected bills arise that potentially jeopardise living situations.
5. Quitting early
When investors first enter the property market, they must be equipped with the mindset that it is a long-term plan. Five years is often viewed as the length of time investors should spend on one property, but many inexperienced individuals abandon their prospects far too early. Selling after a short period of time may return some nice profits, but the real gains are reaped when a much longer amount of time has been spent developing the property to appeal to a wider market.
By avoiding these major mis-steps, rising property investors will ensure their portfolio continues to grow.
About the Blogger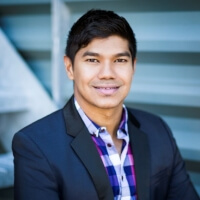 Real estate expert, wealth development coach, author and guest speaker, Zaki Ameer, is a self-made property millionaire. He is the Founder and Director of sought-after wealth creation mentoring program Dream Design Property, which currently operates with a team of 25 qualified staff and contractors. Zaki lives his life at his own terms, and with a burning desire to assist others live the same way.
Top Suburbs
Highest annual price growth - click a suburb below to view full profile data: