There is one property type that continues to deliver high returns and generate buyer interest - and there are six key reasons for its ongoing success.
Blogger: Amy Mylius, buyer's advocate, Cate Bakos Property 
Why do we love period properties so much? Why do people scramble over each other at auctions to bid for a house which is a hundred or so years old? Period properties regularly experience stronger sales results than their post-war or modern townhouse neighbours. So what are the drivers of capital growth and why do period properties tend to outperform?
On a macroeconomic scale, external influences such as interest rates, consumer sentiment and the performance of different asset markets such as shares affect property prices. But on a microeconomic scale when the focus is shifted to specific areas or types of property, the fundamental factor governing prices and capital growth is the balance of supply and demand. Traditionally, supply refers to the number of properties available, whilst demand refers to the number of buyers looking for that type of property at a given moment – but this is a crude description and the big picture is a bit more complicated than that.
The Demand Side
The demand for properties isn't just defined by the number of people looking within an area at a certain time, but is also largely shaped by the demographics of the buyers and how they change over time.
Changing preferences
Period properties are generally located in the inner-ring suburbs surrounding our capital cities and historically weren't so sought after. They were traditionally the home of blue-collar workers and manufacturing sites. People preferred to live further out in the leafy middle-ring suburbs where they could live on a bigger block, enjoy wider roads and breathe cleaner air. After the departure of manufacturing businesses began, the inner suburbs slowly became more desirable and their prices were competitive with the fringe suburbs. This gentrification was further spurred by more opportunities for education and work within CBD's, smaller household sizes and commuter intolerance of the longer travel times to get to work as roads became more congested. The increasing share of wealthier residents encouraged shops, café's and bars to be opened and the renovation activity of the local houses meant a significant boost in the aesthetic of the inner-ring suburb streetscapes. With an improvement in the local amenity and an influx of money into these areas, we saw unprecedented growth in prices. For example, in 1976 around 65 per cent of houses in Brunswick (Melbourne) were in the lowest price quartile, but since 2007 over 90 per cent of house sales in the suburb have been in the top two price quartiles in Melbourne.
Buyer tastes
Some people like the idea of owning a slice of history, and others are drawn to the architectural design, whilst some people can't put their finger on exactly why they've got an attachment to period houses. Some like the idea of a quality home which has already survived for a century and isn't likely to be going anywhere anytime soon. As property professionals, when we talk about period homes the word 'character' comes up frequently; and it's a description which is rarely used when referring to newer properties. The timeless features of pre-war properties haven't become dated over time, in fact the unique character and nostalgic charm of older properties tends to create an emotional attachment from buyers. Under competition, these buyers are the people who will most likely pay a premium and stretch their budget to secure the property.
This isn't to say that everyone prefers a heritage home. They're typically higher maintenance, have smaller floorplans and are often on tighter blocks of land than their suburban counterparts. This doesn't appeal to everyone, and some people prefer a post-war house, inner city apartment or modern townhouse. But these properties don't entice the same level of emotional attachment from buyers because there's more of them around and less unique features to differentiate them from one another.
Income levels and growth
One of the primary buyer markets for period properties are young or middle aged professionals with high levels of disposable income and less fear of debt than previous generations. This is the cashed up demographic who place a strong value on the aesthetics and location of their home. They often have a dual income and good borrowing power, and they're not afraid to go after what they want. They're also the demographic who have the strongest levels of income growth potential, typically working in a white-collar position with regular promotions or bonuses. This is the group who are the most driven, competitive and assertive in the market.
The Supply Side
Comparable to the demand side, the supply of properties isn't just defined by the number of properties available, but also by the future of supply and the quality of what's available.
Scarcity
One certainty is that period properties aren't being built anymore. They're a relic of a previous era and their legacy literally can't be recreated. Whilst newer properties might be more comfortable, have more features and will more than likely require less maintenance, there's plenty of newer properties and they can be replicated easily. Whilst there are consistent styles such as Victorian and Edwardian, it's rare to find two period properties that are identical. Over time different renovations and the uniqueness of each house will render each more unique, more difficult to compare to one another, and will lead enthusiasts to stretch their budget with the applied rationalisation being that such properties are inherently valuable and true worth is almost impossible to determine.
The rarity of a certain type of property creates a sense of urgency, as there's supply is becoming more limited as developers demolish those which don't have a heritage overlay or building restriction in favour of constructing newer, larger, higher density properties.
The two properties below are examples of stunning period homes without heritage overlays which have recently sold in the Melbourne suburbs of Port Melbourne and Hawthorn.
Protection of character
Fortunately, many period houses are protected by a local council heritage overlay. An overlay is imposed by the council's planning scheme and is designed to protect sites which have a heritage value. The rules around what can be done to a property vary in each location, but at a minimum they mean that a permit is required to make any changes to the building. Most buildings will be protected from demolition or façade changes, whilst some have more stringent rules such as external paint or tree controls. The overlay protection means that not only the character of the home will be preserved, but also the entire streetscape will be protected over the long term. Many people place a value on knowing that the aesthetics of their street will remain uniform, and that the chances of the historic homes being altered or replaced by townhouses will be unlikely.
Location
During the nineteenth and early twentieth century the modes of transport were limited, so houses were built around the local villages and transport hubs. Today they're still in the most central locations and today's buyers are looking for the same convenience and amenity. Location is the most crucial aspect of a property and whilst we can change a lot of things about a property, we can't change the location. Buyers will pay a premium in order to be within walking distance to their local village, train station and schools.
Further considerations
There are many sub-markets in the property market in Australia, and whilst it's challenging to apply generalisations to a particular type of property, the growth drivers for period properties are compelling. This is most evident in capital cities (particularly Melbourne and Sydney), and doesn't necessarily apply to regional towns where living preferences and incomes vary greatly. Just being a heritage property alone doesn't guarantee growth, and every property should be assessed on its own merits in relation to location, condition and target demographics (future buyers or tenants). 
Read more: 
3 tips for getting the best interest rates 
Should you buy property site unseen?
How property is shaping Australia's wealth
About the Blogger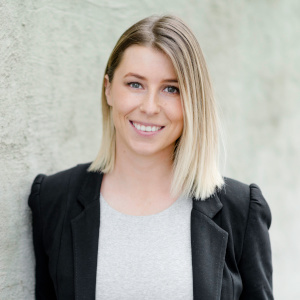 Amy Mylius is a Buyer's Advocate with Cate Bakos Property in Melbourne and a Licensed Real Estate Agent. She has a Commerce/Arts Degree and a Certificate IV in Property Services. Amy has a background in property leasing and previously owned her own business in the energy efficiency field. Amy has strong research and analysis skills, which she applies to all facets of property investing, including historical sales analysis, rental appraising, cashflow projection and suburb gentrification.
Top Suburbs
Highest annual price growth - click a suburb below to view full profile data: