It's no secret that rising property rates have been making potential investors nervous, with price records falling everywhere you look. Here's how to keep your head in the game and buy successfully in the current market. 
Blogger: Zaki Ameer, founder, Dream Design Property 
July property reports recorded Sydney's median house price at an all-time high of $1,000,016. The great Australian dream of owning property, let alone multiple properties, appears to be getting further out of reach as ATO data shows that only 18.9 per cent of property investors owned two properties, while just 0.9 per cent of investors owned six or more.
Before founding Dream Design Property (DDP), in a few short years I defied the odds, and through using a number of methods, built myself a successful portfolio of 10 properties totalling $3 million, which I'm continuing to develop today.
For the majority of property investors, the challenge lies in moving beyond their initial first purchase. There is a great deal of pressure placed on the first investment, as it is the key to unlocking further opportunities. By not investing wisely, people often become stagnant with one investment property.
To ensure each client develops a successful property portfolio, well beyond a solo investment, the growing DDP team offers a personalised service catering to changing circumstances and needs.
I've compiled my top tips on how I purchased 10 properties in less than than years:
1. Make solid and achievable plans. The importance of planning ahead is often underrated, but it's fundamental to achieving success. With a clear goal in mind, speak to your financial adviser to discuss budgets, current property purchasing prices and the rent that you will need to charge to be able to afford the initial purchase price. The loan amounts must also be negotiated, depending on your income and deposit amounts.
2. Find the least appealing areas in the biggest capital cities. By only investing in suburbs that have the potential to grow, you will be able to quickly build your investment portfolio due to the low purchase prices. Conduct research into any local government plans for the area to be further developed. If large supermarket chains start to appear in the area, it means they have done this research prior to construction and classified the area as having significant potential for growth.
3. Don't be afraid to buy the least attractive property. Purchasing properties that are slightly rundown keeps the purchase price low, enabling you to purchase more properties. By conducting smart renovations where necessary you'll be able to rent the houses out so that they're positively geared.
4. Readily prepare for a successful negotiation. The more initial research you do into the facts and figures of the area and property types, the more confident you will be in negotiating the best price. To obtain this information conduct reports such as building and termite reports, and depending on the age of the house, an asbestos report should also be completed. Try to look for any defects or slight imperfections to the house that you may be able to use to negotiate a lower price. Equipped with this information will ensure you get a better price than anyone else.
5. Borrow as much money as you can from the bank. When you know that you'll be buying multiple properties in a short amount of time, it's best to use the least amount of your own money as possible, and borrow as much as you can from banks or lenders. By putting a minimal amount of cash into each deposit, you can use more of your own money to put towards the next property.
6. Comprehensively insure yourself. Investment properties must be adequately insured. Anything that involves risk must be insured, no matter how small the chances may seem. If the unlikely does occur, having insurance in place will allow you to continue growing your investment property portfolio.
7. Cultivate strong relationships. You are not just building a property portfolio, you are essentially building a business, and for this business to be successful you need a strong team supporting you. This includes creating solid ties with a renovation team, accountants, financial planner and a mortgage broker. It's also a good idea to develop positive relationships with other people in the industry, such as real estate agents, as it's important to support others around you and you never know when they might be able to help you in return.
Read more: 
Nation's best property experts uncovered 
7 tips for investing on a small income 
What do stock market conditions mean for property investment? 
6 reasons to fire your property manager 
About the Blogger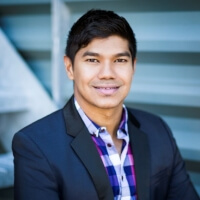 Real estate expert, wealth development coach, author and guest speaker, Zaki Ameer, is a self-made property millionaire. He is the Founder and Director of sought-after wealth creation mentoring program Dream Design Property, which currently operates with a team of 25 qualified staff and contractors. Zaki lives his life at his own terms, and with a burning desire to assist others live the same way.
Top Suburbs
Highest annual price growth - click a suburb below to view full profile data:
latest news