When you read about rising property values in the media, does it ever occur to you that those increases are the price of your procrastination?
Blogger: Victor Kumar, director, Right Property Group 
Taking a look at New South Wales, according to CoreLogic RP Data, the median house price in NSW has increased 8.9 per cent over the past 12 months. Perhaps you were considering investing in Queensland? The increase in the value of median-priced property there has been 4.2 per cent over the same period.
You don't need to invest in median-priced property to start with as this price of entry is quite high and could be another reason holding you back. But even if you invested in a property for $250,000, and we assume a modest annual growth of 5 per cent, then that's $12,500 that you have missed out on – you could say this is the price of procrastination!
If you buy well (i.e. below market value) then you are foregoing even higher returns by putting off your decision to start investing. So with these sorts of potential capital gains, what else is holding you back?
Excuses, excuses, excuses
I've been working with investors for more than 15 years and over that time I have probably heard every excuse out there for delaying an investment purchase. While I understand there are extenuating circumstances that hold some potential investors back, most of the excuses I hear are just that – excuses! The main reason for procrastination is fear. There are so many 'what if' worse-case scenarios. These are easily put in perspective when we work with our clients to rationalise these fears. Another excuse is not having the time or experience.
Time poor or inexperienced investors can lean on the expertise of buyers agents. Care of course must be taken to ensure strategies that they help implement is in line with what you want to achieve, in terms of the type of properties and the areas that you want to invest in line with your goals.
No time like the present
There's never been a better time to invest in property because of the low cost of finance. Even with lenders increasing interest rates on investment loans, you are still paying interest at remarkably low rates. What's more, the experts are predicting that the cash rate set by the Reserve Bank of Australia may be cut further, given that the RBA has left the rates stable in their latest meeting. If you have an income and equity in your own home, then there should really be no time like the present for buying an investment property.
Do something today that your future self with thank you for. Start with a plan of where you want to be in 10 years' time, and then consider how investing in property can help you arrive at this destination. Your first step might be reading books on the subject, attending some educational seminars and talking to friends and relatives who are investing already. Maybe call a mortgage broker to find out how much you are able to borrow and look for professional help such as that offered by many service providers out there – just be sure to check credentials of actual runs on board before engaging, and remember: invest for the long term.
Read more: 
Fastest-selling housing markets revealed 
Are the banks taking advantage of investors? 
Global conditions set to drive domestic market 
Property's future set to be unveiled 
About the Blogger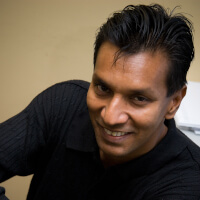 Nearly 15 years ago Victor and his wife came to Australia from Fiji with just $4,500 in their pockets. They worked hard as radiographers but realised this was not the way to prosperity. Victor embarked on a process of building wealth through property. He has amassed a substantial property portfolio, and is still actively buying and renovating property. His recommendations are based on what works in today's market, not what used to be effective a year or more ago.
Victor's experience, finance background, and financial planning qualifications mean he is well equipped to negotiate with banks – helping them find ways to say "Yes". He has also invested significant time and money in learning from other property investment experts and knows how to make a portfolio work.
Of course, Victor has made a few mistakes along the way but these have made him wiser – and he'll let you learn from his mistakes so you don't need to make them. His goal is to help you achieve your financial goals by sharing his extensive knowledge about financial structures and investment property.
Victor is now sought after as a keynote speaker at several property investment seminars and is acknowledged by his peers as an expert in the industry.
Top Suburbs
Highest annual price growth - click a suburb below to view full profile data: