Renting your investment property out to close connections might seem like the kind of easy thing to do, but it can often be fraught with risk.
Blogger: Bob Korver, owner, Mortgage Choice Eight Mile Plains
Often, when buying an investment property, we get caught up in the excitement of it all and forget about the critical elements associated with becoming a property investor.
One such critical element is finding appropriate tenants. When you buy an investment property you want/need to fill it with the right kind of tenants – people who are reliable, employed and looking for long-term accommodation.
Of course, finding the right tenants is easier said than done. As such, we sometimes look for easier options – like renting our property to a friend or family member.
Renting your property to a friend or family member may sound like an ideal solution, not only are you able to fill your property with people you know, but your friend and or family member is given access to a property at a discounted rate.
But while it may sound like a match made in heaven, things can go wrong – horribly wrong. So, if you are planning to rent out your property to a friend or family member, there are few things you should do to ensure both parties remain happy at all times.
1. Consider your financial obligations: If you charge anything less than market rent, the Australia Taxation Office will only allow a pro-rata claim of expense. Generally speaking, deductions for expenses can only be claimed up to the amount of rent received. So, if you are significantly reducing the rent payment for your friend or family member (or charging them no rent at all), you limit your allowable deductions.
2. Consider a binding agreement: When you rent out your property to someone you know, you may find you relax your general standards or make concessions you wouldn't otherwise make. For example, you may not implement a binding lease or ask for a security deposit to be paid. If you don't make things clear and set out a formal arrangement at the beginning, the situation can end up being incredibly bad if the relationship sours.
3. Decide on responsibilities: Generally speaking, landlords are in charge of the property's repair and maintenance. If you do not want this responsibility, it is good to indicate that to your tenant upfront and let them know that they will have to look after any repairs and maintenance the property needs as compensation for the reduced rent.
4. Make payment structure clear: If you want to ensure you receive a constant stream of rental income, it is important to outline upfront how much rent you will be charging, how often you expect that rent to be paid and where you would like the rent paid to. At the end of the day, you don't want to be chasing your daughter, brother, cousin or best mate every other month for rent.
5. Discuss bill payments: Just as it is important to discuss rent and how you would like it to be paid, it also important to discuss how bills will be split. Will all the utility bills be paid by you as the landlord, or will you get your tenant to pay these bills? Perhaps you will pay for the water and get your tenant to pay for electricity. Having this discussion upfront and deciding who will pay what will help the relationship to run smoothly down the track.
Provided all conversations around money, bills and responsibilities are held upfront and the relationship is managed effectively, renting your property to a friend or family member can be a good experience for everyone involved.
Read more: 
EXCLUSIVE: The 6 week property transformation - episode 4.2 
5 scenarios where it doesn't pay to renovate 
What legal advice is available to property buyers? 
5 questions you need to answer when investing in a strata complex
Exclusive series: The 6 Week Property Transformation: Episode 4.1 
Exclusive series: The 6 Week Property Transformation: Episode 3 
About the Blogger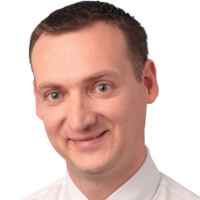 Bob Korver is the owner of the Mortgage Choice Eight Mile Plains franchise in Queensland. He has more than 20 years' experience in financial services, having held various senior positions at one of Australia's major banks before joining Mortgage Choice in 2011.
With a Certificate IV in Financial Services and a Diploma of Finance and Mortgage Broking Management, Bob is well equipped to help his customers with a wide range of enquiries, including business lending, commercial property finance, equipment finance, car loans, personal loans and home loans.
Traditionally known for providing customers with expert home loan advice, today Mortgage Choice in Eight Mile Plains is well equipped to help customers with more than their home loan needs. The franchise can also help customers with their broader financial needs, including but not limited to, commercial loans, personal loans, business lending, equipment finance and even car loans.
Top Suburbs
Highest annual price growth - click a suburb below to view full profile data: