Buying into a slowing property market could be a smart move for your portfolio. Just be sure to consider these tips.
Blogger: Daniel McQuillan, executive director, Investwise
A slowing of the economy and a decrease in demand for housing has created a once in a lifetime opportunity for buying solid investments in selected areas of Perth with strong growth drivers.
There are now fewer buyers in the Perth market place and more properties available for sale. This means that properties are taking longer to sell and vendors are dropping their prices in an attempt to move them on. Don't sit back and watch when the market is mature, buy when prices are low.
Key to buying an investment property in any market is locating the areas that have growth drivers.
Some suburbs will do well even if overall city property growth figures are not favourable. Astute property investors should buy in areas with strong demand from renters; focus on areas with forecasted growth in population, employment, industry and infrastructure.
Here are the top tips to consider when buying in the gloom market:
Locate demand: Research ABS data to locate suburbs/areas with a minimum of 1.5 per cent population growth forecast, jobs growth, and infrastructure projects to match. You want to make sure your property is always in demand from renters.
Locate short supply: Check with the local council to find out if there are more housing developments proposed for the area. Is there a restriction on supply coming through? You want short supply.
Rental opportunities: Check with leasing agents – what type of property is in the most demand from that suburb? Is it housing or units? Is it three or four-bed house or one to two-bedroom unit?
Vacancy periods: Ask agents how many days properties are vacant before tenants are found. Lower vacancy indicates short supply and potential for rental growth.
Quality construction: Look for solid, long lasting, low-maintenance materials for better capital growth.
Lifestyle factor: Buy in prime lifestyle areas, such as locations close to a beach or river.
Pay the right price: The property market is fluid – with a downward pressure on property prices in the Perth market, make sure you don't overpay for a property based on historic pricing.
Finance: Don't fix your rates if above the long-term average. Choose an interest-only loan and focus on paying off credit cards and other on deductible loans.
Buy new: New properties are easier to rent and will have fewer maintenance issues compared to older properties.
Buy more than one property: If you can get your finances in order, look at buying several properties over the coming year in Perth while property prices are rock bottom.
About the Blogger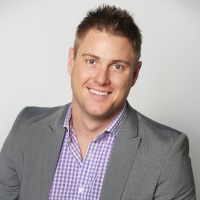 Daniel McQuillan has held senior positions in the property and financial services sector for over a decade. During that time he has gained professional qualifications and a wealth of experience that has enabled him to personally build a very successful property portfolio based on a targeted plan. In 2011, he established Investwise so he could utilise these skills to help other people create wealth through similarly devising a personal investment model that best suited their personal circumstances. As a result of this targeted and personal approach to property investment, Investwise is now one of the fastest growing property investment advisory services in Western Australia.
Further information can be found at www.investwise.net.au
Top Suburbs
Highest annual price growth - click a suburb below to view full profile data:
latest news