Investing in the current Perth market may be the way to go.
Blogger: Daniel McQuillan, executive director, Investwise
If you live in the eastern states, you would think by following media reports that the economy in WA is stuffed and that Perth would be the last place you would want to buy an investment property.
But this perception is not based on reality. Sure, the boom in the resources sector has ended for now but that does not mean that the WA economy has been destroyed.
Rather than a booming economy with unsustainable increases in property prices and rents, the economy in WA is rebalancing and that is being reflected in a downward pressure in property prices and in rents.
The reality is there has been no implosion in the WA economy. The unemployment rate in WA is now 6.2 per cent, which is the Australian average.
If you look at historic figures for unemployment in WA, it has been much higher in previous decades.
For example, back in 1992 unemployment in WA peaked at a whopping 11.2 per cent due to a downturn in the international economy.
This had a short-term impact on the property market with the median house price falling from a peak of $110,000 in 1989 to $101,000 in 1992.
Because the WA economy is so diversified, the unemployment rate started to fall in the succeeding years.
Again, this was reflected in the Perth median house price, which rose to $127,600 by 1995 when the unemployment rate fell to 7.2 per cent.
Back in the dark days of 1992, astute property buyers who purchased property in Perth would now be sitting on a capital gain of more than $400,000 some 23 years later.
Over this 23-year period, there have also been ups and downs in the WA economy, but overall there has been an upward trajectory in the economic fortunes of the state.
And this has been reflected in Perth property prices, which have increased at a strong pace of the past two decades.
The resources wealth of WA is so huge that is only a question of time before there will be an upswing in the Perth property market from the current downturn.
Property prices are currently depressed in WA and in some prime areas of Perth, with now being the best time to purchase a property in nearly a decade.
Read more: 
Price growth to decline by up to 15% 
Is it time to change negative gearing? 
Higher or lower - can you guess the price? 
Lending crackdown increasing investor risk 
Buyers respond to new challenges 
About the Blogger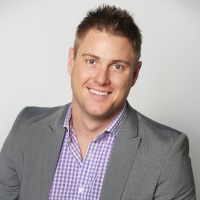 Daniel McQuillan has held senior positions in the property and financial services sector for over a decade. During that time he has gained professional qualifications and a wealth of experience that has enabled him to personally build a very successful property portfolio based on a targeted plan. In 2011, he established Investwise so he could utilise these skills to help other people create wealth through similarly devising a personal investment model that best suited their personal circumstances. As a result of this targeted and personal approach to property investment, Investwise is now one of the fastest growing property investment advisory services in Western Australia.
Further information can be found at www.investwise.net.au
Top Suburbs
Highest annual price growth - click a suburb below to view full profile data:
latest news