Before you make the decision to subdivide, consider the time and financial costs involved.
Blogger: Peter Gianoli, general manager, Investor Assist
The bulk of most people's assets is tied up in their family home, which may sit on a quarter-acre block and has started to become a drain on their time and energy to maintain.
Selling the family home to downsize is an option for many retirees and semi-retirees. However, some prefer not to move from the location where they have lived for most of their lives, where they know their neighbours and feel most comfortable.
For these homeowners subdividing their land and developing an additional home or two, could be an option to help free up cash and add to their retirement fund.
So what needs to be considered before heading down this path?
The first step is to determine the zoning and classification of the block. Residential lots are zoned with an R-Code, for example R30. This R-Code determines the minimum size of a block for any single residence.
You can find out your R-Code using Intramaps, which is accessible from your local government authority's website. You should then check with the council what that R-Code allows. For example in the City of Cockburn, R30 on an 800-square-metre lot allows for two dwellings.
Any qualified real estate agent, property investment specialist or surveyor can also provide this service.
Before you go too much further, it is essential to understand your finances. The likely costs associated with subdivision can be categorised into three key areas:
Construction costs: Head works, site works, power connection, demolition, asbestos removal and restoration of old dwellings. It can often cost more than $50,000 simply to liberate a lot of land.
Consultant fees: Design, statute fees and charges, strata unit entitlement, soil testing, surveyor fees, strata body establishment, planning and development project management fees. This process could cost $20,000.
Additional costs: Selling fees, conveyancing, council contributions, rates and taxes.
Ultimately up to $80,000 is needed just to prepare a lot for subdivision.
From this point a decision is needed on whether to sell the land subdivision-ready, or to develop multiple dwellings.
Any analysis has to clearly consider capital gain tax implications and its impact upon the feasibility of the project.
If the property is your principal place of residence and was purchased before September 1985, then a subdivided lot can be created and sold capital gains tax-free. However, capital gains tax will apply to the upside of the improvement if a new dwelling is created.
If the property was purchased after September 1985, then the lot created may be subject to a portion of capital gains tax and any new dwellings developed and sold.
If you are nearing or in retirement, you should also seek advice on any potential impact the development may have on access to the full or part-government pension.
It is very important to discuss the tax implications of your plan with your accountant prior to any decision making.
Once the finance equation has been resolved, it is now time to consider who to use to get the job done.
Obviously if all you are producing is a lot of land for sale, then you could make do with a surveyor. If the site requires substantial development work to create the lot, then a development or project manager should be engaged.
If you decide to build, then a suitable builder should be contracted because they can administer and provide all the other services required to complete the project.
Contact this Blogger Immediately
About the Blogger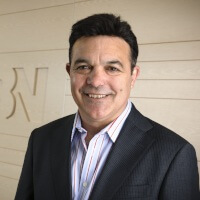 Peter Gianoli joined ABN Group in 2011 to establish Investor Assist. Peter has more than 15 years of experience in the property industry working across some of the country's premier development projects and throughout his career has overseen the sale and settlement of properties worth in excess of $1bn.  Peter is also a highly sought after public speaker and has educated audiences throughout Australia and around the world on topics including property marketing and investment.
Top Suburbs
Highest annual price growth - click a suburb below to view full profile data:
latest news