Working with an agent will always get you further than working against them.
Blogger: Cate Bakos, director, Cate Bakos Property
As buyer's agents, we have had plenty of experience with difficult negotiations, tricky situations and competing buyers. The variability of negotiations is extreme, and we need to be mindful in every situation of the tactics that can enable the deal, and those that can work against us. I've captured my top four to share with readers.
The first tactic is probably the most vital one to get right. A buyer must understand and accept how the agent is going to manage the negotiation process. Every agent has their own rules for how they will conduct a competitive bidding situation, and buyers who try to force the agent's hand to conduct the process differently (particularly in a seller's market) will often come off second-best. An agent will not only feel compromised if they've told the vendor and the other buyers how the negotiation will be run, but they will probably feel a sense of frustration or dislike if the buyer is trying to control a process that they are responsible for.
A recent negotiation for an auction property that sold prior to auction comes to mind. We had registered our interest on the property and expressed to the agent that we'd like to be involved if the vendor decides to sell prior. Another buyer placed an offer on the property for a price at which the vendor was prepared to sell. The agent explained to the buyer that he'd be giving every other buyer a call, and would sell the property some 48 hours later to the highest bidder.
Rather than respect his rules, the buyer date-stamped the offer and told the agent that the offer would lapse by 6pm that night. The agent took the buyer at their word and sold the property to us two days later. The action of trying to pressure the agent with a reduced time frame rarely works in a seller's market when other buyer interest is strong. Agents will hedge their bets in circumstances like this and favour the other less-difficult buyers.
The second tactic that can really backfire is lying to the agent and getting caught out. Once an agent feels lied to, the trust is broken and their willingness to help out the buyer will be significantly reduced.
While a lot of people take pleasure in having a 'win' over a real estate agent, it's important to remember that many agents have a memory like an elephant, have colleagues who may have met the same buyer at other properties, and have sophisticated CRM systems that capture data and identify buyer activity, which is long forgotten by most buyers after they've given their details at the door.
Buyers' lies are almost always about their budget. With agents being so tight-lipped about the 'real' price tag, buyers often lie about their 'real budget'. And why wouldn't they? Nobody wants their budget shopped around and shared and, if an auction property passes in, the buyers certainly don't want the agent to recommend the reserve is set at their affordability limit.
So how can a buyer resist lying about price but still protect their budget? We often turn around 'affordability' and focus on 'value'. By reinforcing to the agent that you are an educated buyer who understands the value of a property, the agent can better anticipate that you are prepared to pay a reasonable price for the right property, as opposed to a runaway-price for a property you love. The real secret is not to show your adoration of a property. We advise our clients to simply say: "This property meets many of our criteria points. We've got some interest, so please keep us informed." If the agent knows you are interested but also pragmatic, your chances of not being played will increase.
Buyers sometimes lie about their interest-level on a property in an effort to "play it down". This is the third tactic, which can not only ruin the deal, but remove you from the running without even realizing it. When an agent receives an acceptable offer on a property, they have to move swiftly to sign up the offer for the vendor before the buyer changes their mind or finds another property to buy. Buyers aren't the only players who need to move swiftly – agents do too. In this fast-paced period between offer presentation and final negotiation, an agent has a limited amount of time to call every interested party to advise that the property will sell.
They must sort through inspection sheets, emails from buyers, contract request and phone messages from buyers. This is often over a 24 hour period, while they are conducting other campaigns, marketing efforts and appointments. They won't always bother calling every single person who has walked through the door in situations like this. They will simply call those who flagged genuine interest. If a buyer feigned disinterest, they won't be likely to get the call. The property will sell, the unaware buyer will arrive at auction day and the sold sticker will be two days old.
The last negotiation tactic that can ruin a deal is upsetting or offending the vendor. The agent is legally required to submit all genuine offers to the vendor. If the buyer's offer is insultingly low, or if the offer is emailed and accompanied with dialogue about the negatives of the property (in an effort to condition the vendor), the vendor (and possibly the agent too) will not feel warm towards the buyer at all. Even if the buyer's tactic is to go in really low and then negotiate up, the vendor could emotionally disengage from this buyer, and despite a fair or even decent offer, may choose to favour other buyers who are more positive about their home.
I remember years ago one particularly a tough negotiation where my buyer loved the home but couldn't compete with the strongest offer on the table. His love of the property and my email dialogue about the things he loved appealed more to the already-emotional vendor and they took his lower offer with tougher conditions over the stronger one. Buyers should never under-estimate an emotional vendor and their willingness to find their home a new owner who will love it like they did. Not every vendor cares only about price, and no vendor likes their style or price expectation to be sledged by an aggressive buyer. Vendor-humiliation is a terrible tactic and one that usually ends in tears. The best way to deal with an emotional vendor is to lean on the agent for help on how to frame an offer that might not meet the vendor's expectation.
Read more: 
7 things you may not know about wealth creation 
10 steps to finding the perfect property investment 
How to maintain an ageing investment property 
How much does it cost to hold an investment property? 
About the Blogger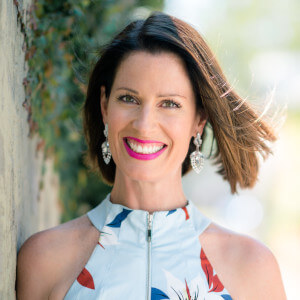 Cate Bakos is an independent buyers advocate, a qualified property investment advisor, and owner and manager of Cate Bakos Property.
Top Suburbs
Highest annual price growth - click a suburb below to view full profile data: