Hesitation to enter into the property market could be costing you hundreds of thousands of dollars.
Blogger: Daniel McQuillan, executive director, Investwise
I know of far too many investors who regret not buying property earlier.
"If only I had bought that property when prices were so low," is a common comment from these disappointed investors.
I call it the buyers' regret syndrome!
I find this syndrome common whenever I visit Sydney or Melbourne, where many investors express regret for not buying a property three or four years ago before the current boom in those markets.
The harsh reality is that failing to identify when a property market is beginning to rebound can cost a buyer hundreds of thousands of dollars in additional purchase costs if they delay their decision, as has been the case in the Sydney property market.
A similar trend occurred in PerthPerth, TAS Perth, WA in 2006 when many buyers regretted not purchasing a property four years earlier before the median house price effectively doubled during this short period of time.
The reality is that house prices do not increase incrementally but by sharp upswings, and buyers therefore need to be able to take advantage of this by buying at the correct time and avoiding the buyers' regret syndrome.
To avoid this mistake, property buyers should look for early signs of improvement in the property market.
The most common sign is when the number of properties listed for sale begins to fall as it shows that demand is beginning to outstrip supply.
However, even before this occurs, another early marker is the number of new listings coming onto the property market.
Fewer new listings means that the supply side of the property market is peaking and it is only a question of time before natural population growth begins to absorb current available stock.
For example, in Perth there has been a major decline in the number of new property listings over recent weeks.
The latest CoreLogic listing figures for November 2015 show Perth recorded the biggest fall in new listing of any capital city in Australia, with the number of new property listings in the city falling by 15.1 per cent – even higher than Darwin at 11.5 per cent.
While the total number of listings recorded by CoreLogic is around 20,000 in Perth, this is now similar to Brisbane (taking into account population factors).
A slowing in the number of new listings will reduce competition in the property market and help put a brake on falling property values.
Six months ago there were more properties for sale in Perth compared to Sydney, but now Perth has fallen behind Sydney (24,557 listings), which marks a significant change.
There are early signs that the Perth property market is near the bottom and the window of opportunity for buyers to secure a bargain is closing.
Buyers are now recognising this market reality, and that is why Limnios Property Group has seen a significant increase in buyer enquires over the past few months.
It is only a question of time before these enquires result in increased sales, which in time will result in lower stock levels and an upward pressure on property prices. 
About the Blogger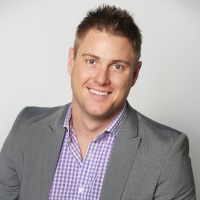 Daniel McQuillan has held senior positions in the property and financial services sector for over a decade. During that time he has gained professional qualifications and a wealth of experience that has enabled him to personally build a very successful property portfolio based on a targeted plan. In 2011, he established Investwise so he could utilise these skills to help other people create wealth through similarly devising a personal investment model that best suited their personal circumstances. As a result of this targeted and personal approach to property investment, Investwise is now one of the fastest growing property investment advisory services in Western Australia.
Further information can be found at www.investwise.net.au
Top Suburbs
Highest annual price growth - click a suburb below to view full profile data: