There is more to establishing price than just a market appraisal.
Blogger: Cate Bakos, director, Cate Bakos Property
In our industry we speak a lot about due diligence and market appraisals when it comes to understanding a suitable price limit. While 'recent comparable sales analysis' is handy when it comes to establishing a price guide for a property, it is far from being the only measure. And in this particular 'non-auction' period spanning Christmas Day to Australia Day, it is particularly handy to consider the other factors that determine price.
Aside from comparable sales analysis (ie, same-style property, similar land size, immediate vicinity and recent time period), there are three other factors that determine price and can have a more profound effect than any other factor.
The first and most obvious is supply and demand. When the rest of the community is enjoying their Christmas holidays, vendors who are in a position of having to sell are not enjoying the auction-buzz or sale-frenzy that the late-2015 vendors enjoyed. Instead they are facing private sale campaigns during the holiday season and are reliant on motivated buyers who are still prepared to hunt for property during what is otherwise a shutdown period running on skeleton staff. Late December and January can yield interesting results for those who are committed to their property search. Vendors who are selling during this period with the intent to sell in January are likely to be vendors who bought (upgraders or downsizers), or those who have financial commitments reliant on the sale of their property. While it sounds terribly opportunistic, these can be the sales that represent great buys for those who remain diligent and focused.
The second and less obvious is that of gluts of certain types of properties. For example – if a specific suburb features a higher proportion than normal of two-bedroom cottages, (or alternatively three-bedroom townhouses), this can give way to an imbalance of supply and demand for that particular property type. Seizing the opportunity to buy well in the face of this glut is smart for those who have a criteria list that matches the property in question – however, it's vital to move fast because a glut can swing in the other direction within three or four sales.
And the final relates to a young agent's desire to make a sale during the skeleton-staff period. It should come as no surprise that the experienced, busy listing agents who are likely to be enjoying R&R in a resort right now have left the summer time properties to their younger colleagues (or to those who have chosen to work through the regular break) and the opportunity to make a sale is not lost on any real estate agent, regardless of age or experience level. Chatting to the staff who are working through the quiet period is always a great idea because a motivated vendor and salesperson can represent a great buy.
January is not commonly recognised as a month of opportunity because the listings are usually hangovers from the previous years' sales, or limited numbers of properties for private sale. However, with far less buyer interest and summer holidays to distract us, buyers should not overestimate competing buyer interest during this time.
About the Blogger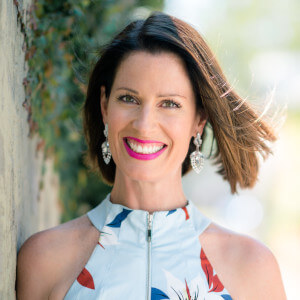 Cate Bakos is an independent buyers advocate, a qualified property investment advisor, and owner and manager of Cate Bakos Property.
Top Suburbs
Highest annual price growth - click a suburb below to view full profile data:
latest news