Choosing the right location for your investment property can be critical to the long term success of your investment - and the best place is often not where you would expect.
Blogger: Peter Gianoli, general manager, Investor Assist
Choosing the best place to buy an investment property is as important as the type of dwelling you want to invest in, if not more. While this is a personal decision, there are pros and cons to every neighbourhood. But wherever you want to invest, you will need to know where the freeways and major arterial roads are located, shops, schools and how far it is from the CBD.
When looking for the best place to buy an investment property you need to take into consideration that somebody will be living in it as a home, namely your tenant, and to them this means more than just a structure they will be living in. It is also the community and accessibility to places and events that will be important to future tenants.
Assessing land value when choosing where to buy an investment property is paramount. Land value is driven by scarcity, proximity to infrastructure/attractions and convenience to transport options. Seeking good combinations of these factors will go a long way to help you find good land value.
It is important to be objective about location when deciding where to buy an investment property. Buying in suburbs you know can be convenient, yet it can be costly if that suburb underperforms the market, or if you are buying at the expense of greater capital growth just because you are investing in an area you are familiar with.
Give serious consideration to suburbs that may increase faster than the market average in future. Of course, speculation can be costly and you should only invest based on significant and justifiable reasons, such as the planned addition of major infrastructure for transport routes, or an anticipated land shortage resulting in scarcity.
In Australia, there was a trend in recent years towards investing in properties in regional areas which may deliver high rental yields supported by the mining and resources industry. In certain situations, where cashflow is paramount, this type of investment might be suitable. However, regional areas are usually more risky as investments since their economies are dependent on a limited number of drivers.
Major cities on the other hand (and particularly properties within reasonable proximity to the CBD) tend to have a good balance of population, well-diversified economies, infrastructure, diverse economic profiles and appealing cultural aspects that drive ongoing capital growth.
While scarcity, proximity and convenience impact land value and location, that doesn't mean the best place to buy an investment property is in established, expensive suburbs as they won't necessarily represent good value for money.
The key to finding the best place to buy an investment property is seeking the right balance of one or all of the above factors. This may mean investing in properties that may be of value at some point in the future. Finding value in this way means taking account of planned infrastructure development,
land subdivisions and public transport amongst other factors. In this regard, deciding where to buy an investment property can be challenging.
Contact this Blogger Immediately
About the Blogger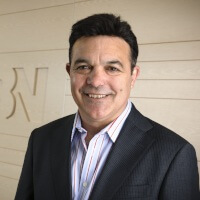 Peter Gianoli joined ABN Group in 2011 to establish Investor Assist. Peter has more than 15 years of experience in the property industry working across some of the country's premier development projects and throughout his career has overseen the sale and settlement of properties worth in excess of $1bn.  Peter is also a highly sought after public speaker and has educated audiences throughout Australia and around the world on topics including property marketing and investment.
Top Suburbs
Highest annual price growth - click a suburb below to view full profile data:
latest news