It's easy to feel a sense of urgency when you're in the market for your next investment property, but don't get caught up in the excitement and make rash decisions.
Blogger: Zaki Ameer, founder, Dream Design Property
With the Australian property market on the rise, more and more Australian home owners are excited to join the market and sell their properties within a short time frame. However, buyers are now finding themselves in a state of urgency when purchasing properties. During this property market frenzy it is important for buyers to take a deep breath and remind themselves to make smart decisions, including not overpaying for properties.
Buying property under its market value should (hopefully) mean a big profit for you in the future, should you choose to re-sell. However, to secure your property as future profit, not future loss, you need to be able to identify whether you're buying a genuine gem or absolute rubbish. Here are seven top tips on finding and buying property under its market value:
1. Work out what is good value for you. The market value of a property is often widely known, but it's important to work out what you personally believe is good value based on your own clearly established financial and emotional outcomes. It's likely your personal valuation will determine whether the property is worth purchasing regardless of its market value. If the property is of high value to you and below market value, that's the time to snap it up!
2. Conduct thorough research. The more research you do in your chosen area, the better you will understand what the market value is perceived to be. Understand the area by comparing similar property prices and what nearby properties have sold for in the past. This is the usual method employed to determine the market value of a property. All the information you gather will enable you to negotiate successfully and avoid overpaying for a property.
3. Think and act smart. Making a very low offer for a property is another way to determine if it is selling below market value; if the real estate agent responds to the offer and is willing to negotiate the price, then you know the seller is desperate. You can use this to your advantage and make an amazing deal, but remember not to settle for a verbal agreement, as it means nothing against a written agreement.
4. Learn how to negotiate. People selling under market value are often desperate to get rid of their properties. If you do find a seller who is looking for a quick sale, you need to be prepared to negotiate. It's important to remember that negotiating is not solely about the price of the property. Get to know the seller and what they plan to do after the sale. If they need a place to stay during the move, consider offering the property for them to rent during their transition, or maybe use it to your advantage during negotiations.
5. Build relationships with real estate agents. In most instances, under-market-value opportunities come from distressed sellers. If you know the area in which you are looking to buy, start to build solid relationships with the local real estate agents. In the short term you need to find yourself in a position where you are comfortable to ask basic questions like: 'Why is your client selling?'; 'How long has the property been on the market?'; and 'What other offers have they received?' and be confident that their responses are honest. This information will indicate what sort of seller they are and whether there is room for negotiation. Remember, real estate agents are motivated to get the property sold and off their books so they can get paid. Try and make it a mutually beneficial experience.
6. Investigate the property inside and out. During the buying process it is crucial to investigate the entire property thoroughly and use the observations you collect as leverage to reduce the price during negotiations. Observations are only valid when supported with official documents such as building reports. In these situations it is important to know the difference between negotiating and nagging, so as not to ruin your relationship with the real estate agent or the seller.
7. Learn when to walk away. Negotiations can be long and exhausting, tempting some buyers to settle on an agreement just to end the torture. It is important to remain extremely calm and patient no matter how challenging or stressful the negotiations may be, because an experienced negotiator knows that patience will pay off greatly in the end. If you are, however, in a situation where you are no longer happy because none of your requests or points have gone through, then simply disagree and walk away. Using body language to communicate your disagreement is a great negotiating tool.
About the Blogger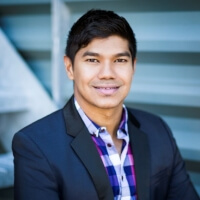 Real estate expert, wealth development coach, author and guest speaker, Zaki Ameer, is a self-made property millionaire. He is the Founder and Director of sought-after wealth creation mentoring program Dream Design Property, which currently operates with a team of 25 qualified staff and contractors. Zaki lives his life at his own terms, and with a burning desire to assist others live the same way.
Top Suburbs
Highest annual price growth - click a suburb below to view full profile data: