Perth is now a bargain hunter's paradise, with sellers offering some of the biggest discounts in the country.
Blogger: Daniel McQuillian, executive director, Investwise
Australian Property investors looking for bargains in capital cities should target the Perth market.
This is because property sellers in Perth are now offering some of the biggest discounts in Australia, as underlined by the latest CoreLogic figures.
CoreLogic figures for March 2016 show the average discount on listed house prices in Perth was 6.8 per cent.
More than 20,000 properties listed for sale in the city – the same amount as Sydney, which has a much higher population. 
Perth's average discount of 6.8 per cent is higher than Sydney's (4.8 per cent), Melbourne's (5.3 per cent), Brisbane's (5.6 per cent), Adelaide's (6.0 per cent) and Hobart's (6.5 per cent), according to the data.
A key element of buying prime real estate is timing. Most first-time investors make the mistake of buying at the top of the market based on publicity hype and headlines that say 'Buy, buy, buy,' rather than at the bottom of the market when everyone is saying not to buy.
It is also important to consider that the ongoing publicity about the downturn in the resources boom in WA ignores the fact that the state still has a diversified economy, with other sectors such as agriculture now performing strongly.
It is only a matter of time before consumer sentiment improves and the market rebounds.
The Perth property market is now reaching the bottom of its current cycle – typically the best time for investors to purchase real estate. 
Looking to the longer term, the population of Perth is expected to surge over the next two decades, so now is a great time to buy a well-located property and benefit from the growing demand over the coming years. 
While there are many properties for sale in Perth, buyers still need to do their research, as long-term price growth levels can vary greatly between suburbs depending on their locations. 
Lifestyle is a key driver of property values in Perth; that is why I always recommend that clients purchase homes in lifestyle hubs close the city, river or ocean. 
Clients who have purchased in these locations in Perth have achieved above-average price growth rates and have been able to use this increased equity to buy other properties and quickly build successful portfolios.
About the Blogger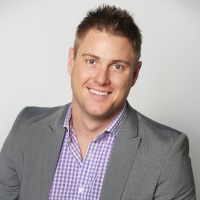 Daniel McQuillan has held senior positions in the property and financial services sector for over a decade. During that time he has gained professional qualifications and a wealth of experience that has enabled him to personally build a very successful property portfolio based on a targeted plan. In 2011, he established Investwise so he could utilise these skills to help other people create wealth through similarly devising a personal investment model that best suited their personal circumstances. As a result of this targeted and personal approach to property investment, Investwise is now one of the fastest growing property investment advisory services in Western Australia.
Further information can be found at www.investwise.net.au
Top Suburbs
Highest annual price growth - click a suburb below to view full profile data:
latest news