How much do you know about the 'best and highest' method, and what are the pros and cons of using this method when bidding under competition at auction?
Blogger: Cate Bakos, director, Cate Bakos Property
Often when agents receive acceptable offers on properties, they have competing buyers to contend with. How to handle them? Some sign up the first acceptable offer and present it to the vendors for execution. Others run properties all the way to auction (in those cities where auctions are mainstream). Some call back every other buyer and give them a chance to compete, and some host a competitive process we know well as 'best and highest'.
Best and highest is a format that has been adopted by agents for a long time and it relates to ascertaining the maximum figure a buyer would be prepared to pay in a situation where they are blind to other possible offers. A lack of transparency is the blinding issue; the buyers do not know who they are bidding against and they don't have a figure to beat. All they know is that an offer is acceptable to a vendor; and they get one opportunity only to submit their highest and best offer.
'Best' usually relates to terms. If they know that the vendor is keen on a certain settlement period or a 10 per cent deposit, they can position their offer in the most advantageous way. Unconditional offers (particularly those which are not subject to finance) are particularly favoured by agents and vendors. But the 'highest' part relates to price. And it's the price part that terrifies many.
Buyer's agents don't love this method because it's very difficult to discern the difference between market value and competing interest when a market is running hot. No buyer's agent wants to pay a $50,000 premium for a property that could have been theirs for considerably less, yet they certainly don't want to miss the deal for their client by $500 just for the sake of getting cute with the agent. It's difficult.
Understandably, best and highest is not necessarily the best method. It works for some agents and it disappoints for others. The issue is all about transparency versus fear. Fear of missing out (FOMO) is powerful… but the question is whether FOMO is more powerful than the 'herd mentality'. We've all heard of this concept and it plagues many industries. From fashion to brands, health trends to property, people like knowing that their decisions are reinforced by others'.
I've been working in the property industry since 2003 and I remember the listings I managed as a young agent. I worked tirelessly, opening properties, calling back buyers, meeting new folks at the doorsteps and talking about comparable sales. I often experienced weeks of limited inquiry, but as soon as I received an acceptable offer and called all buyers who had requested contracts, I'd have multiple offers. The point is that buyers like a property more when they know that other buyers like it enough to make an offer on it. Moreso, they enjoy knowing that they aren't making a mistake, and popular consensus soothes this fear. It is for this reason that I feel auctions can bring out the strongest results for vendors.
As a buyer's agent I have assisted with many competitive buying formats. Our job is to buy the right property for the right price for our clients. The two key things we aim to avoid are paying too much and missing the property for a price we should have paid. In the case of best and highest, buyers are often plagued with the fear of paying too much. They often start to rationalise their thoughts around what constitutes over-payment and what constitutes a bargain, but they don't necessarily think about the price the property could reach if sold under transparent auction conditions.
I've seen agents break records with the best and highest method, but likewise I've seen plenty more situations where auctioned properties have captured buyers' hearts and the results have been described as nothing but 'runaway'. The power of competition and desperation can be intoxicating during an auction, and buyers can stretch to bids that they wouldn't have conceived as probable in the cold light of day. The mere thought of someone else's bid validating their 'stretch' budget has spurred many a buyer to bid beyond the realms of sensible price expectation for a property.
The bottom line is that as professional negotiators, good sales agents will know their buyers and recognize the time to call a best and highest process, or default to an open and transparent contest. The message for buyers is to do their due diligence, establish a comparable sales analysis, place a weighting on the pace of the market and make a firm decision to submit a competitive but realistic final bid.
Being remorseful about losing in a competitive buying situation is always better than being hedonistic and ego-driven. Every property is unique, but over-paying by a large margin is not sensible.
It is paramount to ask oneself before bidding whether the same budget could yield a better quality property.
About the Blogger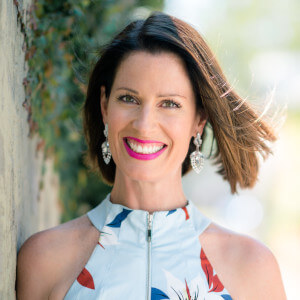 Cate Bakos is an independent buyers advocate, a qualified property investment advisor, and owner and manager of Cate Bakos Property.
Top Suburbs
Highest annual price growth - click a suburb below to view full profile data:
latest news