Purchasing property is one of the biggest financial commitments most people will make in their lives – which is why it is so important to do your due diligence and seek the right advice.
Blogger: Amy Mylius, buyer's advocate, Cate Bakos Property
I wouldn't take dental advice from a physiotherapist, and I wouldn't take tax/financial/legal/building advice from a real estate agent. It isn't because I don't trust them, it's because they're not qualified to provide that advice. Yet we come across numerous situations where the agent has stepped outside their area of expertise – not necessarily on purpose, or to intentionally hurt the buyer, but beyond the scope of what they should be saying, nonetheless. The following quotes have been said to me directly by various agents, and I have detailed the reasons why buyers need to exercise caution in these situations .
"My property accountant said you can sign in your own name and work out the superannuation entity later."

This claim by an agent (which was made just last weekend) is what prompted me to write this post. The client was purchasing a property within their self-managed super fund (SMSF) and hadn't had confirmation from their financial planner regarding the entity details or whether the bare trust had been established or finalised in time for the purchase. The agent was suggesting the client still bid at auction and sign in their own name "and or nominee", and just "figure it out later". I was horrified that an agent was offering advice to a client on a tax issue that is highly regulated by ASIC and the ATO, and must comply with stringent rules. The agent was so adamant and forceful with their opinion that the client almost decided to 'wing it', until we reminded them that the agent is assuming no risk in this equation – they'll still get their commission if the sale goes belly up, and it's the buyer who will bear the brunt of any consequences. The client's solicitor highlighted that these consequences could include the clients either having to purchase the property in their individual names, or potentially having to pay double stamp duty. Both risks were entirely unacceptable and we didn't proceed to auction. Not only could the selling agent not offer advice, neither could we. SMSF advice is regulated and we are not SMSF advisers. We can only select properties based on the metrics devised by the licensed planner or accountant.

"You don't need a building inspection, the property is only two years old."
New doesn't mean good quality, and I've seen renovated Federation properties yield better building inspection reports than some new builds. Early last year I negotiated a purchase for a townhouse prior to auction and the agent allowed the offer to be subject to a 24-hour building inspection. The property was only a few years old and while it didn't feel like a 'high-spec' build, it seemed fine at face value. The building report came back with one of the longest defect lists I've ever seen. The concerns included the timber cladding, which had already started to separate, splitting floors and hairline cracks in the slab, lack of caulking and issues with external brickwork. We always recommend a building inspection no matter the age of the property, and this is the case study I refer back to.
"You'd easily be able to lease this property for $700 a week."
This particular agent suggested they'd leased "plenty of similar properties" in the area for $700 per week or more. I was very familiar with rents in the area, and their appraisal was off the mark by over $100 per week. I asked the property manager to send me comparable rentals and I sent back my comments on why they were in fact not comparable. It was only after a face-to-face meeting that the property manager conceded the agent had asked her to inflate the rental estimate. Earlier this week I had a similar situation, in which the agent's property manager had provided a signed rental estimate, to be displayed at the property during open-for-inspections. I felt that it was slightly exaggerated, and emailed the property manager to ask if he was "confident and comfortable" we'd be able to achieve that rent. He was quick to write back and say that "rents have stagnated in the last few weeks so to be safe we should bank on $20 to $40 less per week". Needless to say, I typically don't rely on the selling agent's property manager to provide an estimate. I'll always get a second opinion and if a client is cash flow-sensitive or if we're not familiar with rents in the area I'll get three or four opinions – enough to be comfortable with a best and worst case scenario range. 
"If your clients had pre-approval six months ago it will be fine to be unconditional." 
An agent can't speak on behalf of a bank, and probably doesn't have any insight into the buyer's financial situation. A typical pre-approval lapses after three months, and after expiration the applicant will need to prove that nothing substantial has changed in their personal circumstances. But even if they are able to do so, they're still at the mercy of any changes in lending policy. This was highlighted mid-2015 when the full force of the APRA changes came into effect, reducing buyers' borrowing power and increasing LVR requirements. What some people could borrow six months prior to the changes, couldn't be borrowed now – so buying unconditionally could have meant using savings to bridge the gap between what the bank would lend and the purchase price, and/or having to come up with an extra 10 per cent deposit. 
I do lean on agents for their insights into recent sales, local knowledge, the vendor's motivation, price expectations and how the campaign is going. These are aspects that the agent has the ability and confidence to comment on. An agent is in a position of authority, which can lead to purchasers being more trusting of their advice, but buyers should be very mindful of caveat emptor – buyer beware. If a buyer hasn't completed their own due diligence and has relied on the agent's opinion rather than independent advice, they could find themselves in hot water if something goes wrong after the contract becomes unconditional.
About the Blogger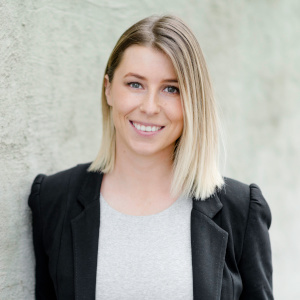 Amy Mylius is a Buyer's Advocate with Cate Bakos Property in Melbourne and a Licensed Real Estate Agent. She has a Commerce/Arts Degree and a Certificate IV in Property Services. Amy has a background in property leasing and previously owned her own business in the energy efficiency field. Amy has strong research and analysis skills, which she applies to all facets of property investing, including historical sales analysis, rental appraising, cashflow projection and suburb gentrification.
Top Suburbs
Highest annual price growth - click a suburb below to view full profile data:
latest news