There are a number of all too common mistakes new investors make — are you guilty of any of them?
Blogger: Daniel McQuillan, executive director, Investwise
Below are 10 of the most common mistakes made by first-time investors based on my experience in the property investment market over many years:
1. Doing it alone 
Most first time investors decide to buy an investment property without seeking independent advice from people who have already invested in property on a successful basis. As a result, they risk buying the wrong type of property in the wrong place.
2. Buying on emotion
Purchasing an investment property they would like to live in without thoroughly looking at capital growth and rental return potential. Research is critical when buying an investment property.
3. Taking a narrow focus
That could mean that they achieve below average capital growth rates and miss out on potential property hot spots in other locations.
4. Not claiming your full tax credits
Investing in property offers taxpayers generous tax allowances. For example, the tax benefits derived by a depreciation schedule can be as high as 60 per cent of the rental income and this additional cash flow can help the investor buy additional properties.
5. Not undertaking a full assessment of the true cost of buying and holding the property
For example, if the property is an apartment, there are additional cost issues compared with buying a standalone house, such as strata fees. In addition, if the property is old, it many incur higher maintenance costs.
6. Selecting the wrong home loan
Many first time investors make the mistake of selecting principal and interest loans that are typical for an owner-occupier home. Instead, first-time investors should focus on interest-only loans, which will help increase cash flow.
7. Buying a property in a location which is not attractive to tenants
Properties that are not close to  amenities like shops or public transport, tend to be overlooked by prospective tenants. Investors can also buy a property in an area where there is an oversupply of rental properties, meaning rents will be low and capital growth limited.
8. Managing the property themselves
This is a very common mistake which can mean the first time investor is at high risk of selecting a bad tenant which could prove financially disastrous.
9. No plan in place
Many first time investors don't look beyond buying their first property and as a result, they generally only ever buy one property instead of having a plan to buy several properties that will create substantial personal wealth.
10. Buying and selling at the wrong time
The property market is all about timing. If you get the timing wrong by buying and selling at the wrong time you can lose money. That is why it is always wise to get independent advice before investing in the property market.
About the Blogger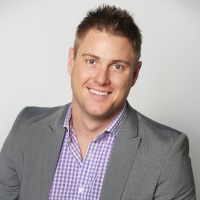 Daniel McQuillan has held senior positions in the property and financial services sector for over a decade. During that time he has gained professional qualifications and a wealth of experience that has enabled him to personally build a very successful property portfolio based on a targeted plan. In 2011, he established Investwise so he could utilise these skills to help other people create wealth through similarly devising a personal investment model that best suited their personal circumstances. As a result of this targeted and personal approach to property investment, Investwise is now one of the fastest growing property investment advisory services in Western Australia.
Further information can be found at www.investwise.net.au
Top Suburbs
Highest annual price growth - click a suburb below to view full profile data:
latest news