There is one simple thing that often holds property investors back, but it's not too difficult to overcome. 
Blogger: Victor Kumar, director, Right Property Group 
That thing, is fear. 
Many people may be fearful of property investment because they perceive it to be risky or they are scared of having a large amount of debt.
For others, it's just that they don't have the right knowledge or education and therefore their lack of insight makes it seems all the more scary. But of course it doesn't have to be that way.
Here are some strategies for minimising the risks of property investment. 
Firstly, always locate emerging suburbs with good fundamentals that are going to achieve solid growth over the long term.
Next, you need someone who can negotiate properties below market value to ensure you're paying the best price possible from the outset.
It's also important to find areas that are the most likely to obtain quick capital growth, which allows investors to access their increased equity to recycle as a deposit for another property sooner rather than later.
Another helpful strategy is to source properties that return above average rental yields, which allows better cash flow for investors and means less money out of your pocket and more into your bank account from tenants every month!
Purchasing properties in different cities is another risk minimisation technique because not all markets are performing at the same rate at the same time.
Something I'm a big fan of is buying at the lower end of the market and there are a number of sound reasons to do this. 
The first is that investors need less cash and/or equity to get started. Typically, they only need about $50,000 to purchase the first property for their portfolio.
Of course, if you purchase a more affordable property, you will also have lower mortgage repayments, which makes it much easier to hold this type of real estate over the long-term to ensure you can grow the most capital growth.
Purchasing at the lower end of the market also enables diversification, which in turn spreads the risk.

Weekly rent for these types of properties are also strong given that there are more renters at that end of the market.
Many of our clients also undertake cosmetic renovations on their properties, which means that its value increases faster. Again, this means that they can withdraw their increased equity early and repeat the process all over again.
While we always advocate that investors hold their properties for as long as possible, there are generally more buyers for properties at the lower end of the market, which means investors can generally sell quite quickly if they need too.
While we use a number of techniques to minimise the risks for investors, we actually don't believe that property investing is inherently risky. You just need the best team on your side to show you the right way from the very beginning.
About the Blogger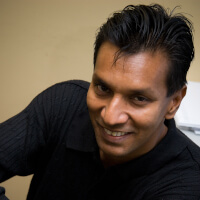 Nearly 15 years ago Victor and his wife came to Australia from Fiji with just $4,500 in their pockets. They worked hard as radiographers but realised this was not the way to prosperity. Victor embarked on a process of building wealth through property. He has amassed a substantial property portfolio, and is still actively buying and renovating property. His recommendations are based on what works in today's market, not what used to be effective a year or more ago.
Victor's experience, finance background, and financial planning qualifications mean he is well equipped to negotiate with banks – helping them find ways to say "Yes". He has also invested significant time and money in learning from other property investment experts and knows how to make a portfolio work.
Of course, Victor has made a few mistakes along the way but these have made him wiser – and he'll let you learn from his mistakes so you don't need to make them. His goal is to help you achieve your financial goals by sharing his extensive knowledge about financial structures and investment property.
Victor is now sought after as a keynote speaker at several property investment seminars and is acknowledged by his peers as an expert in the industry.
Top Suburbs
Highest annual price growth - click a suburb below to view full profile data:
latest news