Many property investors are mindful of the need to exercise financial responsibility when managing a portfolio. Cash flow is critical and managing a budget can mean the difference between a viable portfolio and a failed effort with prolonged stress.
Most successful investors would agree that aside from remembering that 'cash flow is king', buying well at the time of acquisition can also make a substantial difference to the journey.
But for some, the art of saving a dollar and maximising cash flow can be lost when they confuse saving with skimping. Skimping on important things can spell trouble and I believe there are three critical things that should not be compromised.
The first relates to the asset itself. Setting a reasonable purchase price limit should be a conversation that is held in tandem with the broker or bank and yourself/partner.
Understanding the likely yield, researching only the areas where rental vacancies are relatively tight (i.e. tenant demand for properties is strong), and targeting a quality tenant base is important, but acceptance of the age and size of the property in your available budget is just as important.
An unwillingness to accept what your money is likely to buy can lead many an investor to a lesser quality asset, and often one that is either scrutinised by the bank, the tenant and/or the future buyer. Examples include investors who buy a lesser quality asset, rather than moving to the next suburb out, where they either purchase in a compromised location (i.e. a busy main road or next to train tracks) or they purchase a tiny apartment with a floor area under the acceptable LMI* limit.
This skimping can cost them significant capital growth, tenant tenure or ease of future sale. At worst, it can cost them their deposit and settlement if the lenders refuse the security property.**
The second skimp relates to those who choose a loan product on the basis of the interest rate and/or account fees. Not only is it foolish to assume that the product they have selected will remain at the cheapest rate, but it's ludicrous to choose a product for a rate when other more valuable loan features are overlooked.
I've met investors who have secured low rates, yet have missed the chance to have an offset account linked. Missing the interest rate deductions through clever use of their everyday savings account is costing them. And eliminating future tax deductability through the inability to control their savings is a huge disadvantage.
It is important that investors understand the difference between an offset facility and a redraw facility. The two might seem similar in principle, but the ATO views them quite differently when it comes to assessing how early repayments are viewed when accessed at a later date for a subsequent property purchase. Offset might cost a bit extra but it's usually worth every dollar plus some.
The third skimp is my least favourite. It relates to those who choose to manage their own property leasing process. Until someone has worked in a busy property management team, they can never underestimate the processes, knowledge, support base and intel that a capable property manager has at their fingertips.
Just a quick visit to a social media property management portal will reveal some of the daily adventures these incredible professionals face. From prospective tenant vetting to arrears control, accurate leasing advertising to VCAT hearing preparation, the role is high pressure, diverse and not one to be taken lightly.
When tenants pay their rent on time, look after the property and sign a new lease every twelve months, things go smoothly. It is easy to assume that the percentage ongoing fee is wasted when everything is humming. However, when things go wrong, these professionals are worth their weight in gold.
A regulatory hearing is no fun for anyone and can demand huge amounts of time for case preparation. Not to mention the personal angst it can cause for the owner when dealing directly with a tenant. Paying an experienced professional who knows where to turn to and what to do when things get tricky has to be worth the percentage fee they charge to keep everything running smoothly.
Skimping on the wrong things can cost a lot more than a few dollars. Stress, vacancies, limited tax deductions, troublesome properties and wasted time are a serious price to pay for a discount.

*LMI = Lender's Mortgage Insurance. LM Insurers often have restrictions on the floor area of apartments they will insure. Every lender has their own policy and it's imperative to discuss this with the bank or broker.
**Security property is the property a borrower puts up as collateral to obtain the loan.
About the Blogger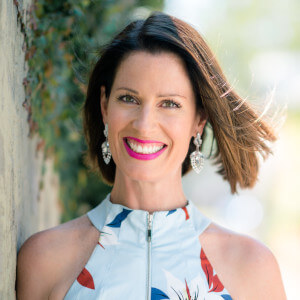 Cate Bakos is an independent buyers advocate, a qualified property investment advisor, and owner and manager of Cate Bakos Property.
Top Suburbs
Highest annual price growth - click a suburb below to view full profile data:
latest news