Life became harder for investors in 2017. Even though the official cash rate hasn't increased since 2010, investor rates crept up throughout the year, writes Sally Tindall at RateCity.
"By how much?" I hear you ask. By up to 0.46 percentage points, equivalent to almost two increases in the cash rate.
That number comes from an analysis of the 2,000 investor loans on RateCity. Here are the averages for the different categories:
| | | | |
| --- | --- | --- | --- |
| Type of investor loan | 1 January | 1 December | Change |
| Variable – all | 4.59% | 4.93% | 0.34% |
| Variable – principal & interest | 4.58% | 4.78% | 0.20% |
| Variable – interest-only | 4.62% | 5.08% | 0.46% |
| Fixed 1 year – all |  4.34% | 4.53% | 0.19% |
| Fixed 3 year – all | 4.26% | 4.56% | 0.30% |
| Fixed 5 year – all | 4.71% | 4.95% | 0.24% |
The regulator has taken strong action
The main reason interest rates have been rising is because of a crackdown initiated by APRA, the banking regulator.
On 31 March, APRA announced "additional supervisory measures to reinforce sound residential mortgage lending practices in an environment of heightened risks". APRA effectively told lenders to:
Significantly reduce their interest-only lending;
Limit their investor lending; and
Make it harder for fringe borrowers to qualify for loans.
The banks responded by raising interest rates, allowing them to simultaneously boost their margins and please the regulator.
Serviceability rules have become stricter
But rising rates aren't the only thing that investors have had to cope with in 2017.
Investors also found it much harder to qualify for interest-only loans, as Aussie mortgage broker Ross Le Quesne explained in a recent episode of the Smart Property Investment Show podcast.
Now, as MR Le Quesne said, if you want an interest-only loan, lenders assess whether you would be able to repay it if the rate jumped to 7.25 per cent. Furthermore, they assess whether you'd be able to repay both the principal and the interest.
If you took out a 30-year, $400,000 interest-only loan at 5.08 per cent, you'd have to repay $1,693 per month. But lenders now want to be sure you can repay a P&I loan at 7.25 per cent – or $2,729 per month.
What's to expect in 2018
If you thought 2017 was tough, it looks like it will become even harder to start or expand your investment property portfolio in 2018.
Given that lenders have a significant exposure to property, not to mention that Australians have record levels of household debt, it's likely that APRA will continue to put pressure on lenders to remove risk from their mortgage books.
So serviceability requirements are more likely to tighten than loosen. Meanwhile, interest rates are likely to keep drifting upwards. And if the Reserve Bank raises the cash rate for the first time since November 2010, that will get passed on to borrowers in a heartbeat.
Be the first to hear the 
latest
 property investment insights
About the Blogger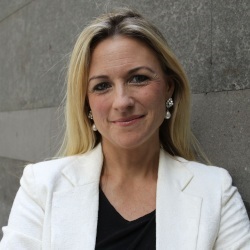 Sally manages the RateCity editorial team, producing consumer-focused insights into personal finance and cost of living issues.