Setting Property Investment Goals
Promoted by Quest
Every successful property investment decision starts with a set of clear and achievable goals. Whether you are making your first move into the property market, expanding your portfolio of investments or reviewing an established property portfolio, you will need to think about what your goals are. Ensure that they are realistic and then develop a clear plan to reach them. It is this process of goal setting, planning and continual evaluation that ensures the long-term success of astute property investors.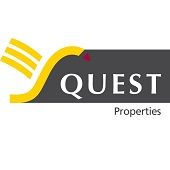 You're out of free articles for this month
To continue reading the rest of this article, please log in.
Create free account to get unlimited news articles and more!
Plan ahead
A detailed investment plan can see your property portfolio move from strength to strength. It will help you to establish what is manageable for you, what timeframes are involved in reaching your goals and the steps you need to take to get there.
Think about what you want to achieve and be specific. Put your plan in writing and keep track of your progress over time. That way, you will be able to see what brings the best returns, which investments remain solid through periods of instability and can track your overall growth to make sure you stay on target.
Establish personal goals 
Successful property investors have clear goals that are tailored to their individual needs. It is these goals that set the foundations for a good investment strategy.
Be clear about what you want to achieve, then develop targets to get you where you want to go.
Break up your goals and track your progress along the way.
Set monthly targets, work towards them step by step, and compare your performance from month to month.
Assess your progress annually and have a two year as well as a five year plan. Breaking your strategy into smaller chunks and tracking your performance allows you to modify your approach and get back on track when things don't quite go to plan.
Be realistic about your limits too and make sure your goals accurately reflect the resources you have at hand.
Importantly, set goals that relate to your ability and be aware of the amount time needed for maintenance.
Think outside the box
When people think about property investment, their minds turn to the residential market. But a robust portfolio requires diversity and creative thinking, which means thinking beyond the commonplace.
Broaden your horizons. Start by thinking outside your geographical area. Although it is tempting to invest in locations that are familiar, there could well be better opportunities further afield. Then, once you have established your needs, do some research to determine where you might find a good property match. Could there be a suitable location interstate? Is there an opportunity in a regional growth corridor? Should I be looking outside of the residential property market?
A Quest Properties serviced apartment with consistent, guaranteed high rental returns could be an ideal fit. Quest offers rental returns from 6% to 7.5%, along with fixed annual rental increases. Investors also benefit from secure long-term leases, full property maintenance services and zero management fees, making Quest Properties a genuine 'hands free' investment option. They are also a great way to diversify and strengthen by steady adding cash flow to your an investment portfolio.
How Quest Properties can help
Quest Properties has over 5,000 strata titled apartments owned by private investors who enjoy reliable returns from a product that's second to none when it comes to long-term security and enviable cash flow benefits.
Our strength lies in our loyalty and dedication to our investors. We will walk you safely through the process of acquiring the perfect asset to complement and sustain your property portfolio into the future, whatever your investment strategy and objectives might be.
If you are interested in learning more about buying an investment property, registering your interest or taking a look at the premium locations available now for investment, contact Quest Properties on 1800 697 837 or visit www.questproperties.com.au.
Contact this Blogger Immediately