Q. I already have a self-managed super fund and I invest in property outside of the fund, but I'm concerned about combining the two. Should I be speaking to different professionals if I start buying property in my SMSF?
A.Self-managed super funds (SMSFs) can be a great investment opportunity and property can be an excellent option inside an SMSF. However, the devil is in the detail.
Operating an SMSF requires serious responsibility and obligations of the trustees responsible for the fund. One of the things you might hear in the marketplace is a lot of spruikers promoting property as the best investment to make through your SMSF. That's not always the case.
You need to have an appropriate balance inside that fund. In rough terms you might need a minimum of $150,000 to $200,000 inside the fund if you're going to look at using it to invest in property.
Also, remember SMSFs can't be promoted by just anyone. They must be licensed professionals such as financial planners or accountants in their limited capacity inside the SMSF regulation.
So, get advice from professionals, make sure it's appropriate for you, make sure you have adequate funds and a diversified strategy, and then decide if SMSFs and property are right for you.
Ben Kingsley, director, Empower Wealth; chair, PIPA

Be the first to hear the 
latest
 property investment insights
Contact this Blogger Immediately
About the Blogger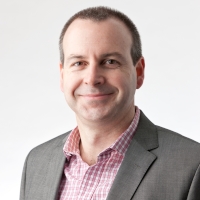 Ben Kingsley is the Founding Director of Empower Wealth and Chair of Property Professionals of Australia (PIPA). A qualified Property Investment Advisor (QPIA), Ben is a Licensed Real Estate Agent in (VIC), (NSW) & (QLD), a Licensed Finance Advisor, holds an Associate Diploma of Business and has become one of Australia's leading experts in residential property investing.
Ben is a regular media contributor and keynote speaker featuring at the Home Buyer and Property Investor Expo and CPA development sessions around the country. He appears regularly as a panellist and commentator on Sky Business News 'Your Money, Your Call' and Melbourne Property TV. Ben also provides content many of Australia's leading Property and Money magazines and online news providers.