With the niche industry of buyer's agents growing in Australia over the last 10 years, it's obvious that there exists a service to assist time-poor and inexperienced home buyers and investors in the market.
Blogger: Jacque Parker, director, House Search Australia

Whilst the concept certainly isn't new, there are still many consumers who aren't aware that there are agents out there who represent the buyer solely and work in their best interests to search, locate and negotiate property on their behalf, for a fee.  
Confusion has arisen recently, however, with some selling agencies claiming to include 'buyer's agents' on their staff.  However, it is important to differentiate here between exclusive buyer's agents and 'buyer assistants' - i.e., sales staff employed by the real estate agency to look after buyers and liaise with them during the sales process. Labelling staff 'buyer's agents' within a selling agency can lead to confusion and misrepresentation, if buyers are led to believe that these buyer's helpers are providing the same service as an exclusive buyer's agent, which they clearly are not.  Such buyer's assistants are there to liaise with buyers on behalf of the selling agent, help out where required and make the vendor's agent's job a little easier, and it is vital to ensure that buyers are aware of their role.  They are representing the vendor and vendor's agent at all times, as they are employed by one real estate agency to assist with their listings only.  
Under the Best Practice Guidelines of the REINSW Buyer's Agent Chapter it states that exclusive buyer's agents must:
    
(a)    Act exclusively as a buyers' agent in all real estate sales transactions;
(b)    Be completely independent from vendors and selling agents and only accept fees or commissions from buyers;
(c)    Not list or sell any property (other than a property in which they have a legal or equitable interest);
(d)    Not act on behalf of, or take payment from any other party in a real estate transaction (such as property developers);
(e)    Not demand or receive referral fees for referring a buyer, or potential buyer, to a selling agent;
(f)    Not represent any buyer where a conflict of interest exists, or is likely to arise;
(g)    Not operate out of a selling agent's office.
Perhaps the best solution is to remind sales agencies to be careful how they represent their staff to avoid confusion for consumers. Buyer's agents do not sell real estate. They operate independently, offering a service and charging their clients a fee for acting in their best interests.
Contact this Blogger Immediately
About the Blogger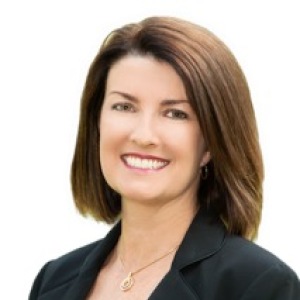 Jacque is the Director of Sydney-based agency, House Search Australia as well as co-founder of the successful Australian investor education site InvestEd. With an extensive background in investing, renovating and education spanning 21 years she brings the benefit of experience, strong communications skills, effective negotiation and organisation to her role as a buyer's agent. She is the deputy Chairperson of the REINSW Buyer's Agent Chapter and is a passionate spokesperson for the buyer's agents industry in Australia.
Top Suburbs
Highest annual price growth - click a suburb below to view full profile data: