What happens if your buyer's agent is working for other buyers who are seeking the same properties as you? How can you be sure you're getting the best deal?

Blogger: Jacque Parker, director, House Search Australia 
I had an interesting conversation with a potential client the other day. Her name was Karen. She was shopping around for the right buyer's agent to use and she had a list of questions to ask (always a good start and essential in this industry). We're well-versed in being able to answer the most common FAQs however one question kept popping up more frequently than others. It's not a question that many ask, however, on reflection, it should be a mandatory one on every buyer's list:
"What happens when you have one great property that would suit more than one of your clients?"
What would happen if a buyer's agent had 2+ buyers with the same brief and area? Which buyer gets the first right to choose? How would you know if your buyer's agent wasn't presenting or showing you a property because they chose to present it to another client on their books?
In my own business, it has always been our policy not to take on two clients with the same brief, and we know that this is the same policy with the majority of reputable buyer's agents in the marketplace. If we already have a buyer with an identical brief and budget, we inform would-be clients of this and that there will be a wait period. 
Most choose to wait for us whilst others ask for a recommendation of a competitor. This is fine with us. We are not about being able to help everybody at all times.  It's simply not viable and not the way we operate.
Our buyers place an enormous amount of trust in us searching, locating, assessing, negotiating and securing property on their behalf. As part of our processes and systems, we saturate the market as completely as possible and present shortlisted properties to buyers. Sometimes this can take longer than anticipated and often we turn clients away due to a conflict of interest. It's an important point of difference that really should form part of every buyer's agents' policy, however it is certainly a question to ask to ensure that the service you are paying for is tailored for you and you alone as the sole buyer.
Contact this Blogger Immediately
About the Blogger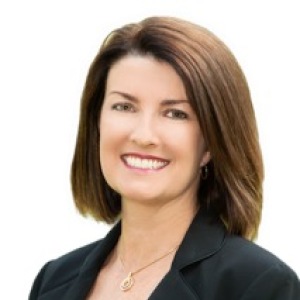 Jacque is the Director of Sydney-based agency, House Search Australia as well as co-founder of the successful Australian investor education site InvestEd. With an extensive background in investing, renovating and education spanning 21 years she brings the benefit of experience, strong communications skills, effective negotiation and organisation to her role as a buyer's agent. She is the deputy Chairperson of the REINSW Buyer's Agent Chapter and is a passionate spokesperson for the buyer's agents industry in Australia.
Top Suburbs
Highest annual price growth - click a suburb below to view full profile data:
latest news