Buying properties at auction is a completely different experience to a standard residential sale, because there is no cooling off period.
Blogger: Helen Collier-Kogtevs, Real Wealth Australia

This means that essentially, if you are the successful bidder on the day, you are legally required to sign the contract and pay the deposit immediately.
There is no turning back, no second-guesses – you must move forward with the sale.
As you can imagine, this means it's even more important for you to do thorough due diligence and preparation before auction day, because you need to be 100% certain that the deal stacks up.
You also need to do a lot of the running around that traditionally happens after you sign a contract. Everything from arranging building and pest inspections, to ensuring your finance is organised, to having your deposit ready to hand over on the spot – this all needs to be sorted out before auction day.
This can actually prove to be an expensive exercise if you don't win the auction. But if you are the successful bidder, at least you know the settlement process should be pretty smooth from here on out.
One other point I'd like to make about buying at auction is that the bidding process can be an emotionally charged experience. You're in this situation where you're being openly pitted against other buyers in an effort to drive the property's price up.
So if you find yourself bidding at auction, the number one rule you need to know is that it's crucial to set your budget and stick to it.
In the heat of the moment, it's very easy to get caught up and bid $10,000, $20,000, or even $100,000 over the amount that you were prepared to pay.
And remember, once you put your hand up or shout out your bid, it is officially on record and can't be taken back – so only get involved if you have serious intentions to follow though!
Until next time, happy investing!
About the Blogger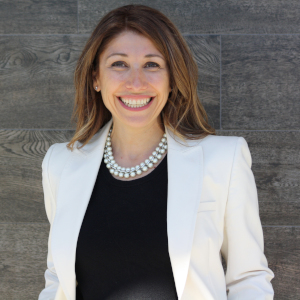 Helen Collier-Kogtevs is the founder of Real Wealth Australia. She is a self-made millionaire who built wealth with her property investment expertise. Over the years she has pioneered Property Mentoring Programs dedicated to helping ordinary Australians to create property portfolios using her disciplined, low risk and systematic approach. She has written several bestselling books, has been interviewed on TV, radio and published in the largest publications in Australia.
Top Suburbs
Highest annual price growth - click a suburb below to view full profile data: