Successful investors enlist the help of highly-skilled professionals to help them build a large and sustainable property portfolio - but how do you find the best team? 

Blogger: Jason Paetow, director, AllianceCorp
If you're considering investing in property (or do already) you're probably aware that there is a lot of information to take in. Some of this information is pretty easy to get your head around, but then there are times that you really require in-depth professional knowledge to understand your next step.
It's often the case that savvy and successful property investors will enlist a team of professionals to help them to get started and to get some momentum – but how do you go about creating a property investment dream team of your own? After all, not only are you limited by the knowledge that you have, but you're also limited by the hours you have in a day, so it makes sense to leverage the professionals around you to best ensure your success.
To start with, there are the people that you're always going to need on your team, and these are your mortgage broker, buyer's advocate, solicitor, accountant, property manager and financial planner. Your mortgage broker is vital to your success, because if you can't get the finance you need for your property then you can't make the purchase! A strong and ongoing relationship with your mortgage broker is going to be paramount to your success and a good broker will know how to set up your loans correctly.
Another key player on your team is your buyer's advocate. These are professional agents who are highly trained and skilled in the delicate art of targeting the best properties for investment, negotiation and purchasing. They provide a full service offering to anyone looking to buy property: They sort through listings, shortlisting any that meet your pre-defined criteria and then negotiate and bid on your behalf, wrangling the best deal possible in the process. You can really leverage off your buyer's advocate and not only use them to get the best possible price for you, but to ask questions and gain insight – they should be coaching you along the way.
Your property manager is also going to be vital in ensuring that your tenants are happy and that any problems are responded to promptly. Building a good relationship with a property manager will mean that they can work with you to manage your entire property portfolio as much as possible, which has the added benefit of ensuring your properties are all managed under the one roof.
A great solicitor or conveyancer is another vital element of your successful team. They're going to be someone who can turn around documents in a timely manner, and who can explain key elements of any contracts to you with an appropriate level of jargon for your understanding. You should always remember that you get what you pay for, and when it's something as important as property investment contracts at stake, it pays to have a reputable law firm on your side.
Your accountant will be a key player when it comes to navigating the constantly-changing landscape of property investment and taxation law, and you'll need to make sure you have someone on your team who is experienced with property investment. Not only will they help you with claims and deductions, but they'll be able to grow with you as your portfolio grows and changes.
Your final core element is going to be your financial planner. They will help you and guide you as you build your wealth through property and as your portfolio grows to ensure there are the appropriate levels of protection in place. Make sure your financial planner knows your goals and ambitions from the start, and revise and update them as you go to ensure that they stay constant.
So how do you go about finding and building this dream team?
Ask your friends: If a friend of yours has had success or experience in property investment, ask them if they know of a good buyer's advocate or accountant. If someone you know is willing to put someone forward or to vouch for them, chances are they're going to be worth a look.
Check with the professionals: If you already have an accountant or buyer's agent, or even a professional related to property in some way, ask them for recommendations or referrals. They may be able to point you in the right direction as it is likely they have spoken with other investors before.
Narrow it down: Go and see at least 2-3 people from each category and ask them some specific questions. Remember to ask what experience they have had with property investment before, whether that be with their clients or with their own portfolio.
Keep it current: Every 6-12 months do a review to make sure everyone on your team is still the best possible fit for you. Who knows, you might end up knowing more than a team member and need to replace them!
About the Blogger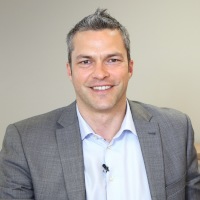 Jason established AllianceCorp in January 2008, having identified the demand for an independent property advisory service. Jason's work in property investment has spanned 15 years, hundreds of satisfied property buyers and millions of dollars worth of Melbourne property.
Jason's qualifications include:
• Qualified Financial Planner
• Certified Mortgage broker
• REIV-Licensed Real Estate Agent
• Licensed builder
Throughout his career, Jason has helped everyday people build successful property portfolios here in Melbourne. It's his own approach to business and property investment that drive the entire company's values of Transparency, Independence, Integrity, Efficiency, Diligence and Value for Money.
With knowledge gained from both personal and professional experience, Jason leads the team at AllianceCorp in a relationship-focused environment that provides education, informed advice and professional services.
Top Suburbs
Highest annual price growth - click a suburb below to view full profile data:
latest news